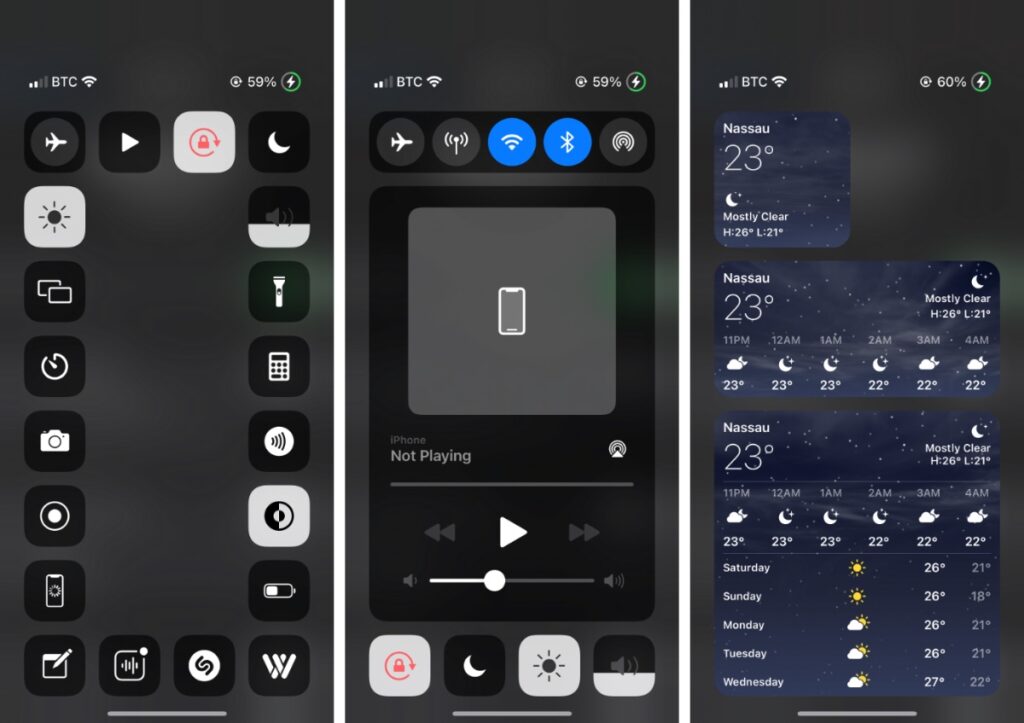 BetterCC is a new tweak for jailbroken devices that makes it possible for users to customize various things about the Control Center of their iPhone.
Using the BetterCC tweak users can change how different modules are presented on the Control Center. Users can rearrange the modules and create a custom layout for them. This is done with the help of invisible modules that users can place on the Control Center to create empty space in between modules.
Perhaps the most fun feature of the BetterCC tweak is that it allows users to add Weather modules to the Control Center. These Weather modules are the same widgets that you can add to the home screen of your iPhone. You can add them in small, medium and large sizes.
That's not it as you can also add weather views to the Control Center background.
BetterCC enables users to change the Connectivity, Brightness, Volume and Media modules and make them smaller.
As you can see in the screenshots above the modules are made the size of normal buttons, so they take up less space. Good thing is the smaller modules don't lose any functionality and appear as half full when the volume levels are set at 50% etc.
BetterCC tweak for jailbroken iOS devices is available on the Havoc repo. The tweak is compatible with iOS 14.2 up to iOS 14.8.
More Cydia Tweaks: