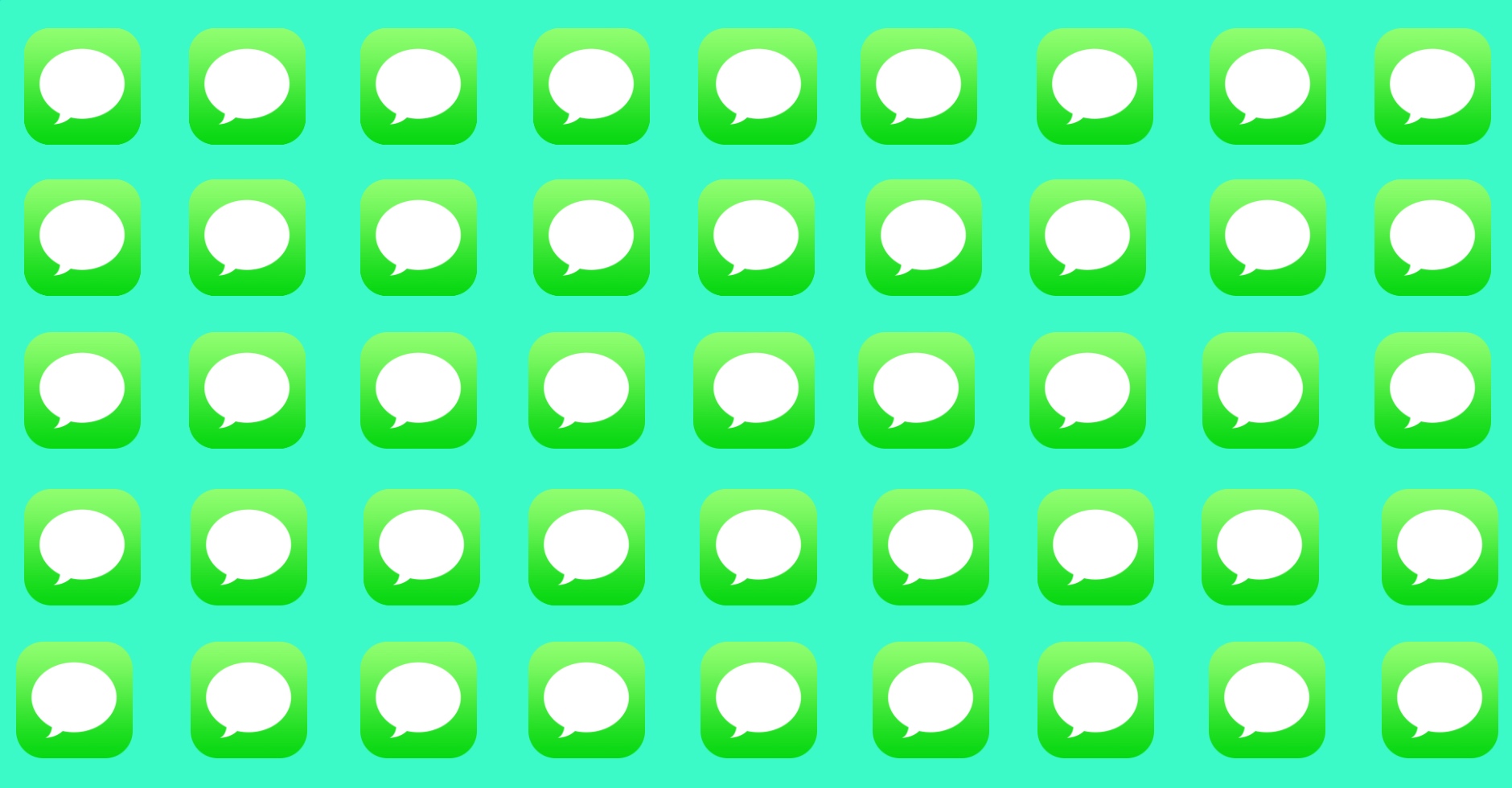 Are you worried that your iMessage messages are being delivered on a family member's device? Then keep reading.
In this article, we will discuss some vital steps you can take to stop others from getting your messages and fix this issue to protect your privacy.
Privacy is a growing concern for many of us. Especially in today's digital world where countless are robbed of it, often without even realizing it before it's too late.
With the increasing reliance on messaging apps like iMessage, it's important to ensure that our conversations remain confidential.
If you suspect that someone may be reading your iMessages without your consent, don't worry. There's a fix for every issue out there.
Are Other Family Members Getting My Messages?
The possibility of someone spying on our text messages is a concern that warrants attention, be it your own family or a stranger.
The implications of such an intrusion go beyond merely accessing personal conversations. It opens the door for hackers to gain sensitive information and expose you to the risk of getting your personal information compromised.
Circling back, if someone in your family can see your iMessages, the chances are it's because you're sharing an Apple ID.
How to Stop Others from Getting Your Messages?
Below, we resolve your query on how to prevent other family members from getting my iMessages in detail. Let's begin. Follow these steps to stop others from getting your messages and ensure your privacy is protected. 
Set Up Family Sharing
First, make sure that you log into iCloud and iTunes separately on each device and set up Family Sharing. Give each family member their own unique iCloud account to ensure everyone has access to only their own iMessages.
After setting everyone's separate Apple ID, we can move on to stopping others from getting your messages. Have everyone in your family follow these steps along with you to fix the problem once and for all: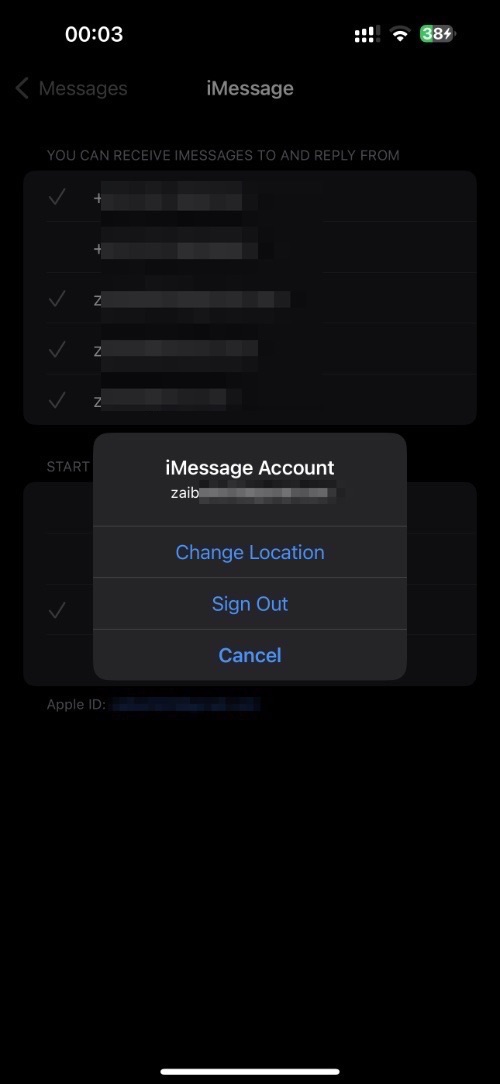 Open the Settings app
Select "Messages"
Select "Send & Receive"
Tap the Apple ID at the bottom of the screen
Tap "Sign Out"
Tap "Use your Apple ID for iMessage"
Log in with your Apple ID and Password
Tap Sign In
Disable Email to Cut Off All Ties to iMessages
Our contacts can get synced with iMessages and appear in the Messages app automatically. To stop others from getting your messages, simply disable your email that was connected to the rest of the family members as well.
Here's how you can do it:
On your iPhone or iPad open the Settings app and go to Messages.
On the Messages menu tap on "Send & Receive"
Next tap on the email address that you would like to disable from your device. The check mark next to it will disappear
Enable Two-Factor Authentication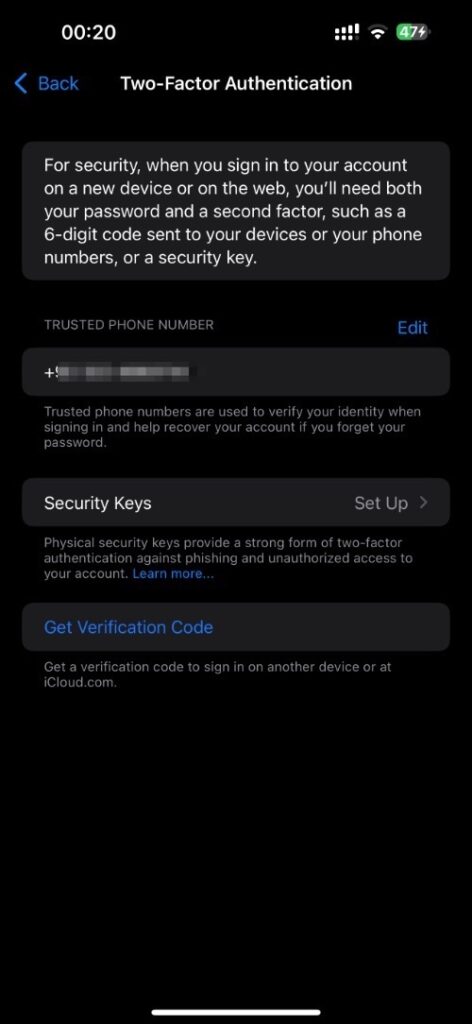 Enabling two-factor authentication (2FA) is a crucial step in safeguarding your iMessage conversations.
By enabling this feature, you add an extra layer of security to your Apple ID, which is linked to your iMessages.
This means that even if someone gains access to your Apple ID, they will still need a secondary verification method to access your messages.
To enable two-factor authentication:
Open the Settings app
Tap on your Apple ID at the top
Select "Sign in & Security" or "Password & Security".
Choose "Turn On Two-Factor Authentication" and follow the prompts
Reset Your iMessage Account
If you suspect that someone other than your family member has gained unauthorized access to your iMessage account, it's recommended to reset it.
Resetting your iMessage account will disconnect any linked devices and revoke access from unwanted sources, thus stopping others from getting your messages.
To reset your iMessage account:
Open the Settings app on your device.
Tap on your Apple ID at the top.
Select "iCloud."
Scroll down and toggle off "iMessage."
Toggle it back on and follow the prompts to re-enable iMessage.
Ending Note…
By following these steps and adopting preventative measures you can secure your iMessage conversations and prevent unauthorized access to your private messages.
Keeping a close eye on your device activity can help you identify any suspicious behavior. By reviewing your device activity regularly, you can spot any unusual app usage patterns that might indicate someone else is accessing your iMessages.
Remember, privacy is a fundamental right, and taking precautions to protect it is crucial in today's interconnected world.
Stay vigilant and prioritize your online security.