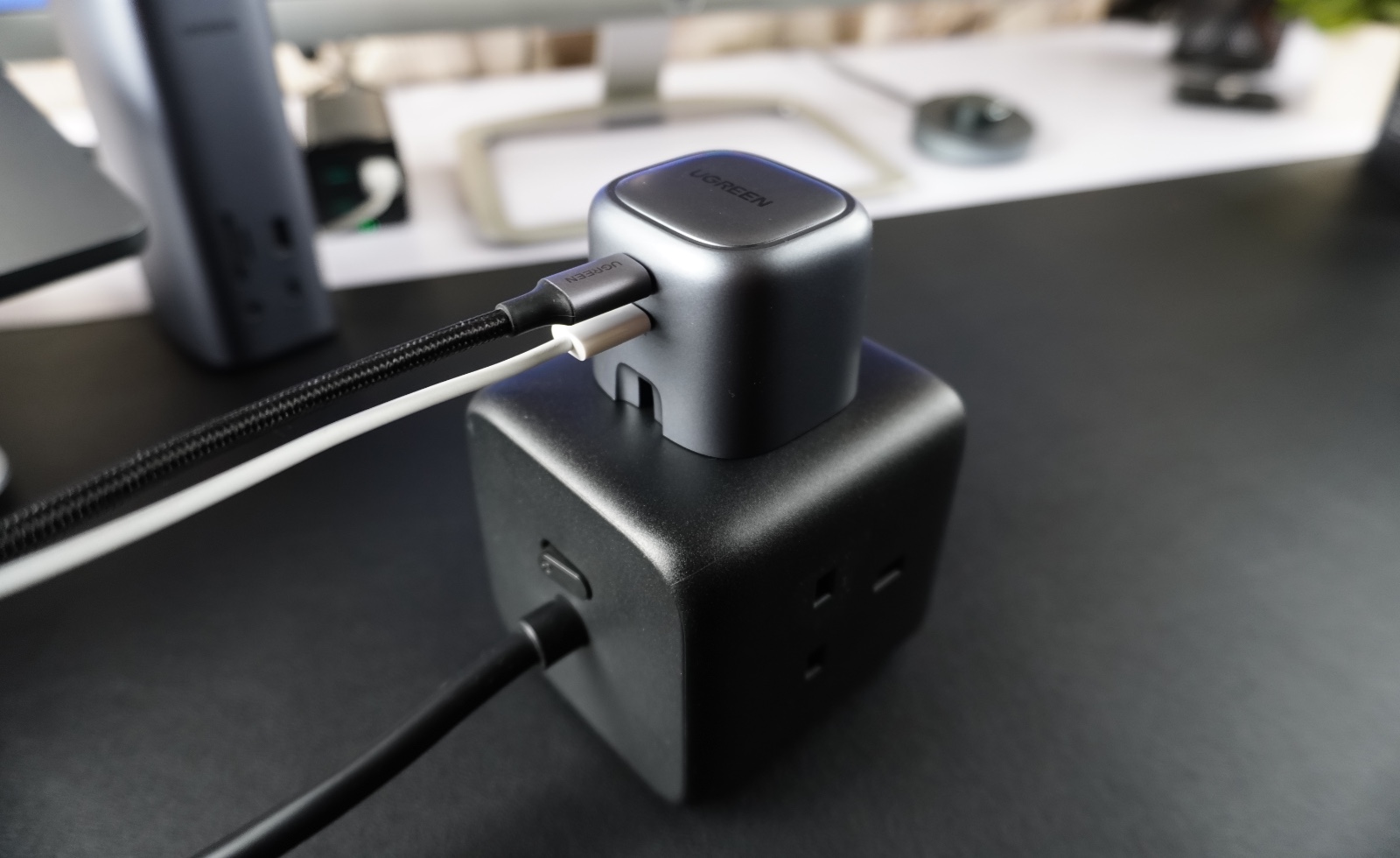 Most of us have more than one devices to charge overnight. Personally speaking, I have to absolutely charge my iPhone and Apple Watch every night when going to sleep. For others, it might be their iPhone and AirPods.
No matter which two devices you have to charge the Ugreen Nexocde Mini 45W Charger proves to be the perfect charging companion at home or during travels.
In this article, we are going to review the Nexode mini 45W Charger. This small-sized iPhone charger is capable of charging two devices at the same time while delivering a combined total of 45W charge to both devices.
For anyone looking for a more powerful and bigger multi-device charger, we recommend that you check out our review of the Ugreen Nexcode 140W Charger here.
Features of Ugreen Nexode mini 45W Charger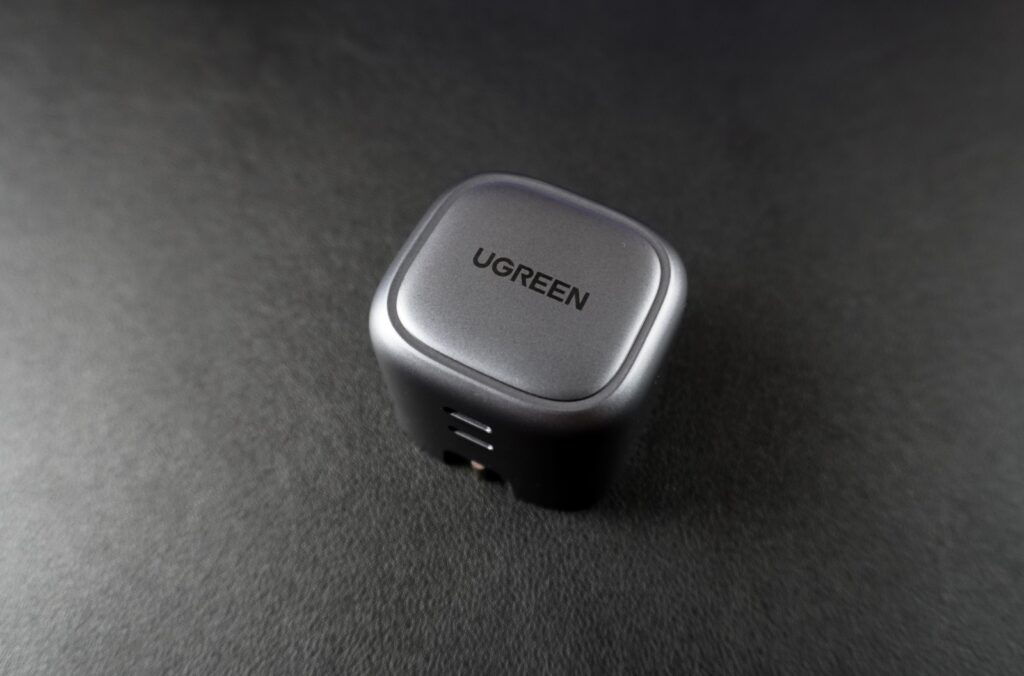 The Unique Selling Proposition of this handy charger is its tiny size. Thanks to the GaN technology this charger is so small that you can carry it around in your pocket. This makes it great for carrying inside purses, backpacks, sling bags, and during travels. In fact, according to its manufacturer, this charger is 36% smaller than its competitors.
A great feature of this tiny charger is that it features retractable outlet prongs, which allow users to put them in a close position when the charger is not in use. This makes the charger super small and even easier to carry around.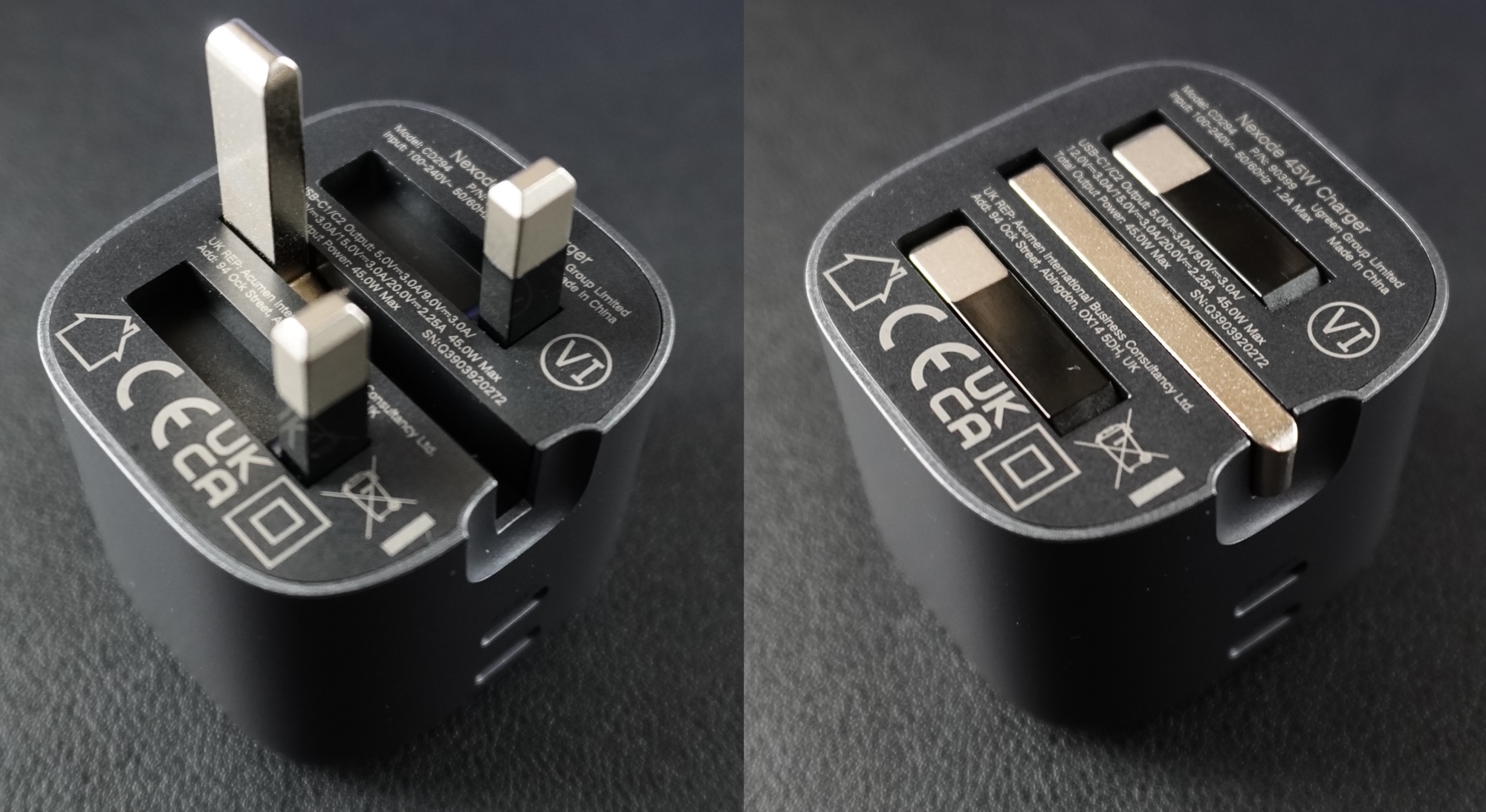 Ugreen Nexode mini 45W charger features two USB-C ports that allow users to plug in two of their USB-C powered charging cables into it. Both of these ports are capable of delivering a maximum of 45W.
With a total 45W charging capacity, this charger can charge up to 2 iPhones at full 25W and 20W fast charging speeds. It features a Smart Power Distribution feature, which automatically detects the optimal charging current for a device and delivers the appropriate current to it.
While the maximum 45W charging speed is suitable for fast-charging iPhones and iPads, you can even use the Nexode mini 45W Charger to power your MacBook and other laptops. The charging won't be super fast when compared to a 100W charger, but thanks to its small size this charger can be a great way to power your MacBook on the go.
For those worried, this small-sized iPhone charger comes with safety features like overcharging protection, over-voltage protection and output-preventing overheating protections.
Testing the Ugreen Nexode mini 45W Charger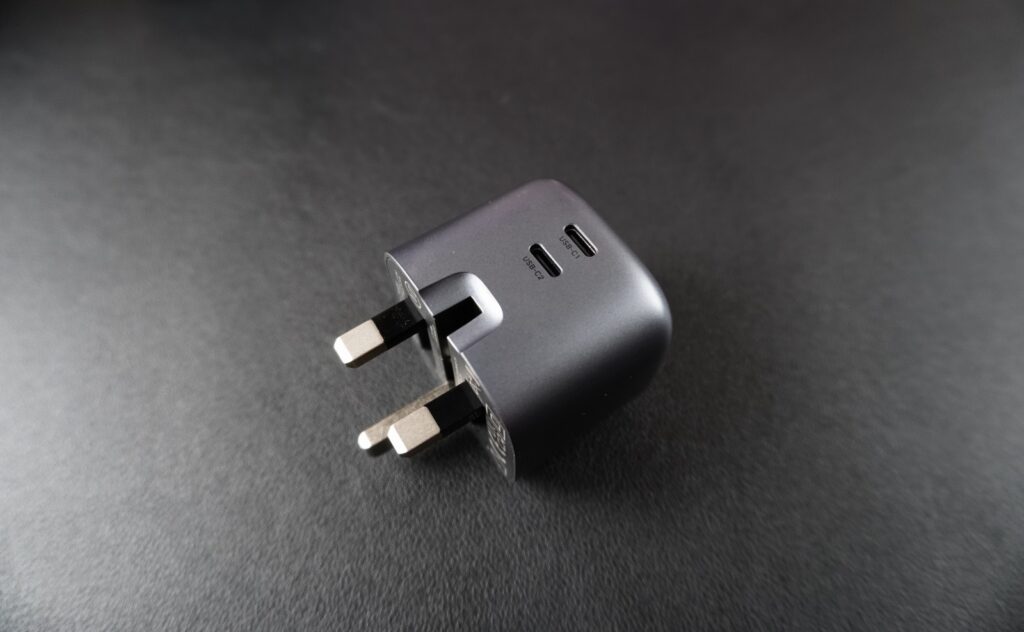 As soon as I got my Ugreen Nexode mini 45W Charger I replaced two of my original Apple charging bricks in favor of this tiny charger. Doing so not only removed clutter from my bedside socket but also freed up a socket, which can be used for something else.
As I charge my iPhone and Apple Watch on my nightstand overnight, I plugged in my original USB-C Apple Watch Charging cable and the Apple Lightning to USB-C cable into the charger. After the quick setup, I was able to start charging my devices at faster speeds compared to the two 20W and the 12W charging bricks that I had replaced with the Ugreen Nexode mini, all while only using one socket and enjoying less clutter.
With its small size and universal compatibility with iPhones, iPads, MacBooks, and other gadgets, I am also planning to bring the Ugreen Nexode mini 45W charger with me on my next international trip. Carrying this two-in-one charger on trips will reduce weight, free up real estate, and give me one less thing to worry about compared to the two charging bricks I had previously been carrying.
If you are looking for a small iPhone charger for home, office, and travels then Ugreen Nexode mini 45W Charger has my seal of approval and I recommend it to anyone who is in the market for a nice multi-device charger.
Pricing and availability
You can buy the Ugreen Nexode mini 45W Charger for £34.99 here.