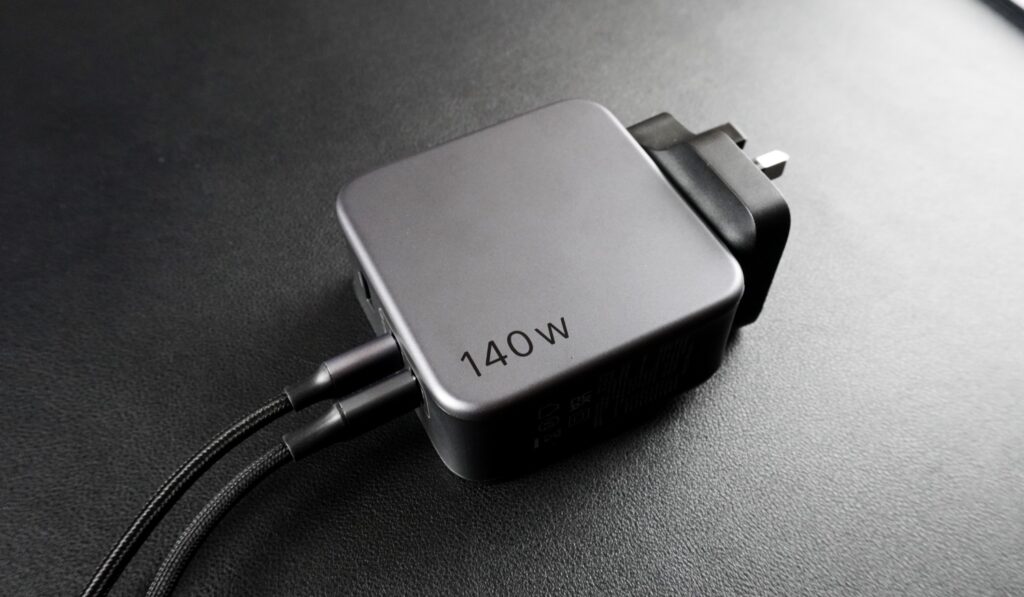 As we are heading into 2023, Apple still does not make a multi-device charger that can charge all of user's devices. The company ships single purpose chargers with its MacBooks and iPads that can only charge one device at a time, and in the case of iPhones you don't even get a charging brick in the box.
Thankfully the days when you were supposed to use multiple charging bricks in order to charge your iPhone, iPad and MacBook Pro are becoming a thing of the past.
Ugreen Nexode 140W Charger is a powerful multi-device charger that is capable of recharging up to 3 devices at the same time, that too at their full charging capacities. With this charger you can charge your iPhone, iPad, MacBook through a single socket.
Having a multi-port charger that is capable of charging more than one devices at the same time is a necessity for those who own multiple devices. Having a multi-device charger not only makes user's life simpler by eliminating extra charging bricks from their life but it also makes travelling much easier since you are not required to pack a bunch of chargers to recharging all of your devices.
What makes Ugreen Nexode 140W Charger so great is that it supports 140W output and features GaNFast technology. Thanks to GaN Tech the Nexode 140W is able charge devices more efficiently and less heat while being small in size.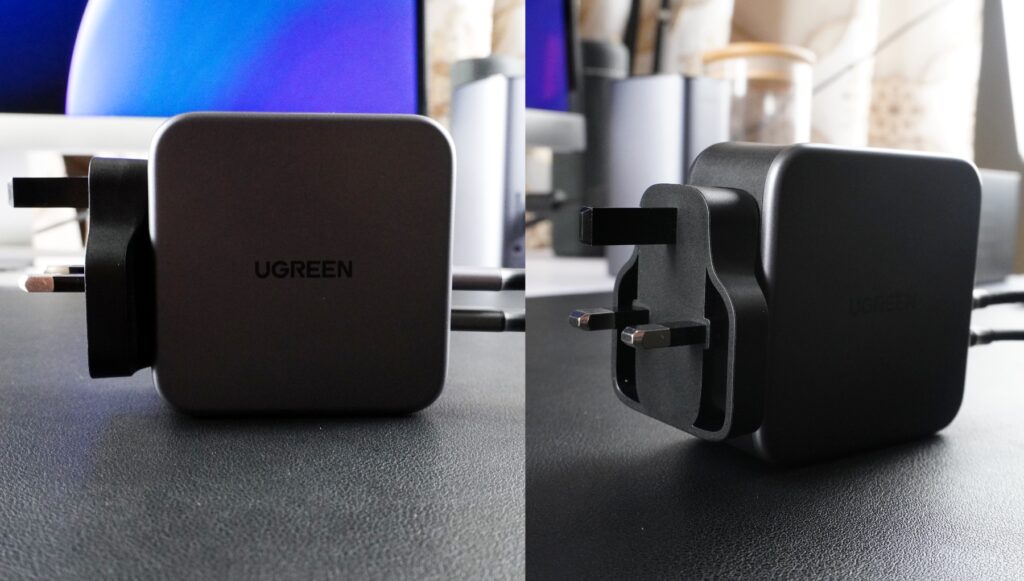 The charger comes with a braided 5ft USB-C to USB-C cable that you can use to charge your MacBook Pro or USB-C equipped iPad.
It has 2 USB-C ports and a traditional USB-A port, which you can use to recharge devices that come with older USB cables.
The USB-C1 port that is located on the bottom side of the charger can deliver a full 140W charge to the device while the USB-C2, which is present right above it can deliver up to 100W charge to a connected device.
The USB-A is limited to 22.5W charge that makes it more suitable for charging smaller devices like the iPhone, AirPods or Apple Watch.
Ugreen Nexode 140W USB C Wall Charger has built-in safety protections that prevent the charger from getting overheated when charging multiple devices at full capacity. It features the ability to take 5 temperature readings each second that provides extra safety for the user and his or her devices.
My Review of the Ugreen Nexcode 140W Charger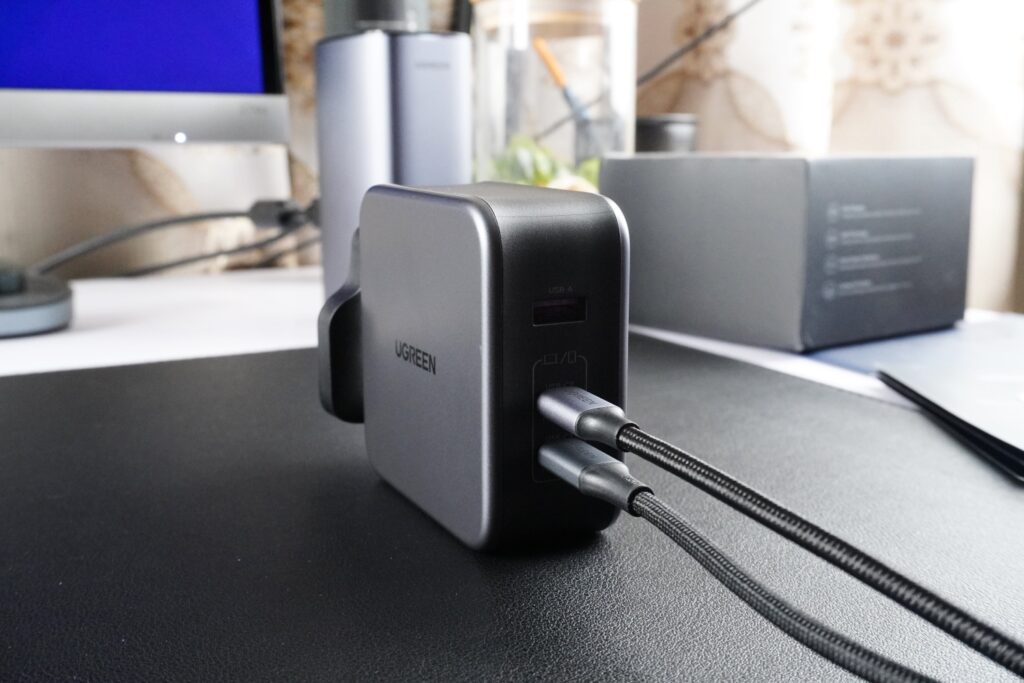 When I got the Ugreen Nexode 140W Charger I immediately replaced my 16-inch MacBook Pro's 140W charger with it. In addition to that I also removed my iPad Air's 20W charger and another 20W charger that I was using to charge my AirPods and Apple Watch. All three of these charging bricks were replaced by this single wall charger from Ugreen, which resulted in a significantly less clutter besides my work desk and more free sockets.
While I love the black braided USB-C to USB-C charging cable that was included in the charger's box I am still using MacBook Pro's braided MagSafe charger, which now connects to the Ugreen Nexode 140W's USB-C1 port. MagSafe cable's convenience and ease of use is unmatched by a USB-C cable.
Ever since I have started using this charger I have not experienced any noticeable drop in charging times compared with Apple's 140W charger that came with the MacBook Pro. This charger with its PD 3.1 Fast Charging charges my 16-inch MacBook Pro from 0% to 56% in just 30 mins.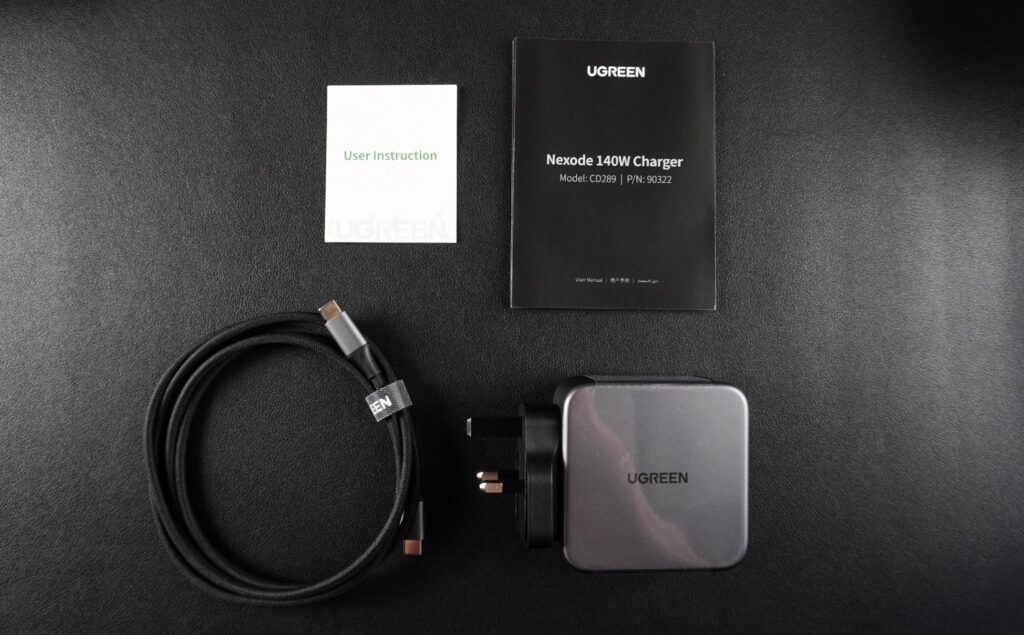 You can also use the Ugreen Nexode 140W Wall Charger to charge two MacBooks and an iPhone at the same time. According to its manufacturer it can simultaneously charge a MacBook Pro 14-inch up to 80%, MacBook Air up to 71% and an iPhone 13 up to 78% in just 60 minutes. These are impressive figures that make it a great wall charger no matter if you are a professional or a casual user.
While many people might not care about the design and aesthetics of a wall charger, this is something I personally care about. And my God the Ugreen Nexode 140W Charger looks amazing with its space grey and black color combination. This charger looks much better than Apple's white 140W charger that comes with the MacBook Pro and goes really well with the Space Grey color of the MacBook itself.
I highly recommend the Ugreen Nexcode 140W Charger for those who are looking to get rid of multiple charging bricks and want to get a single multi-device charger that does the job more efficiently.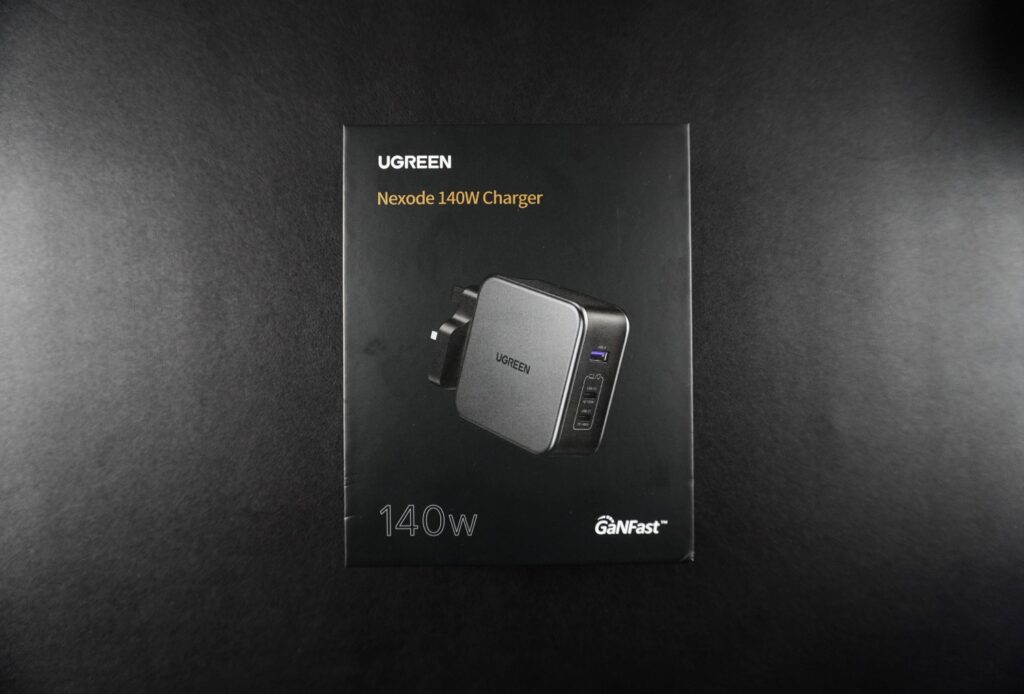 You can buy the Ugreen Nexode 140W Charger at a price $149.99 from the official Amazon page. Currently Ugreen is holding a limited time sale, so you can get a nice $30 discount and grab it for just $119.99.
You can check out Black Friday sales on other Ugreen products by visiting their Amazon Storefronts below.
Ratings
We rate the Ugreen Nexode 140W Charger 5/5.