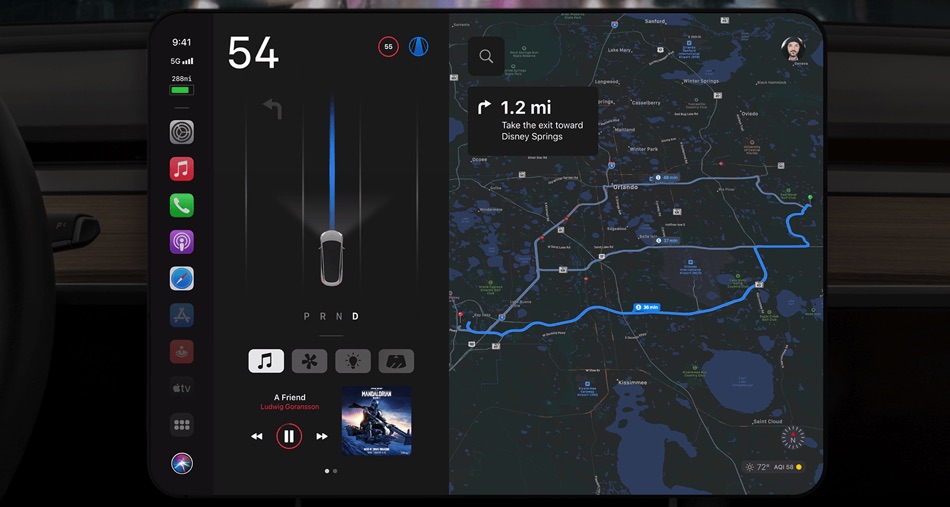 Ever since we have started hearing about Apple's plans of working with Hyundai to manufacture a self driving electric 'Apple Car', the tech community's interest in this Apple project has seen new highs.
Most recent show of interest in this project comes from designer John Calkins, who has shared a beautiful concept titled "If Apple Made the Model 3". This is Calkins attempt at showing us what an Apple made Tesla car's interface would look like.
While the concept is about Apple working on a Tesla's HUD user-interface we can also see it as the concept for the upcoming Apple Car and how Apple could use its iOS-esque design language to design a graphical user-interface for its electric vehicle.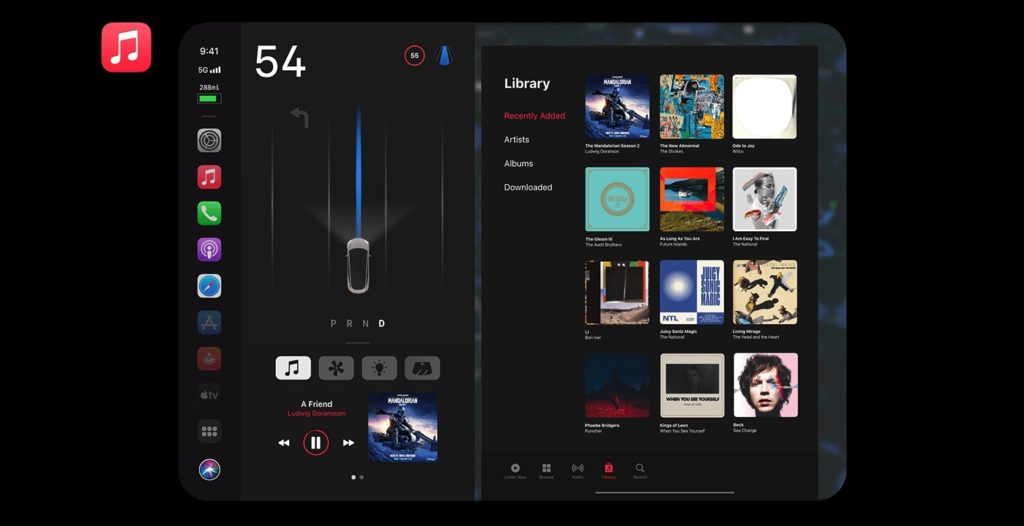 The concept shows a screen that is partitioned in three parts. On the left most side we see an iPadOS/macOS inspired dock that gives users quick access to the car apps. At the top of the dock we can also see a status bar where user can get information like time, battery, 5G signals etc.
The middle of the screen shows user their speed, lane watch, music controls, car controls for AC, headlights and more.
On the right side users get access to the app they are currently using. Here you can see apps like Maps, Phone, Music, Web and more.
Overall it is a neat concept and shows us what an actual Apple CarPlay display would look like on a vehicle that is made by Apple itself.
You can check out the full concept on Behance here.