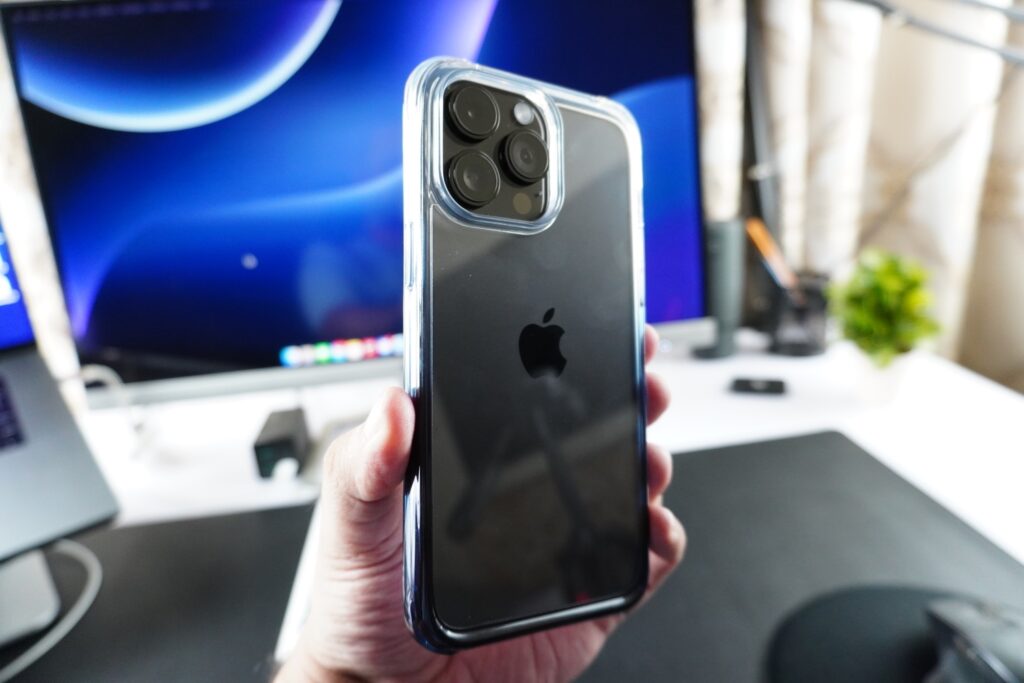 If you are in the market for a clear case for your iPhone 14 Pro Max, then Mkeke's lineup of Clear Cases for the new iPhone are something that deserve your attention.
In most cases looking at iPhone cases on Amazon and reading their product description isn't enough for making an informed decision. That's why we have written a detailed review of the Mkeke Clear Cases for iPhone 14 Pro Max, so you can know for sure if you should spend your money on them on look elsewhere.
Full disclosure, Mkeke had sent us case samples for this review. However that is going to have no impact on our review, observations and ratings of these cases.
Mkeke Clear Cases For iPhone 14 Pro Max: The Review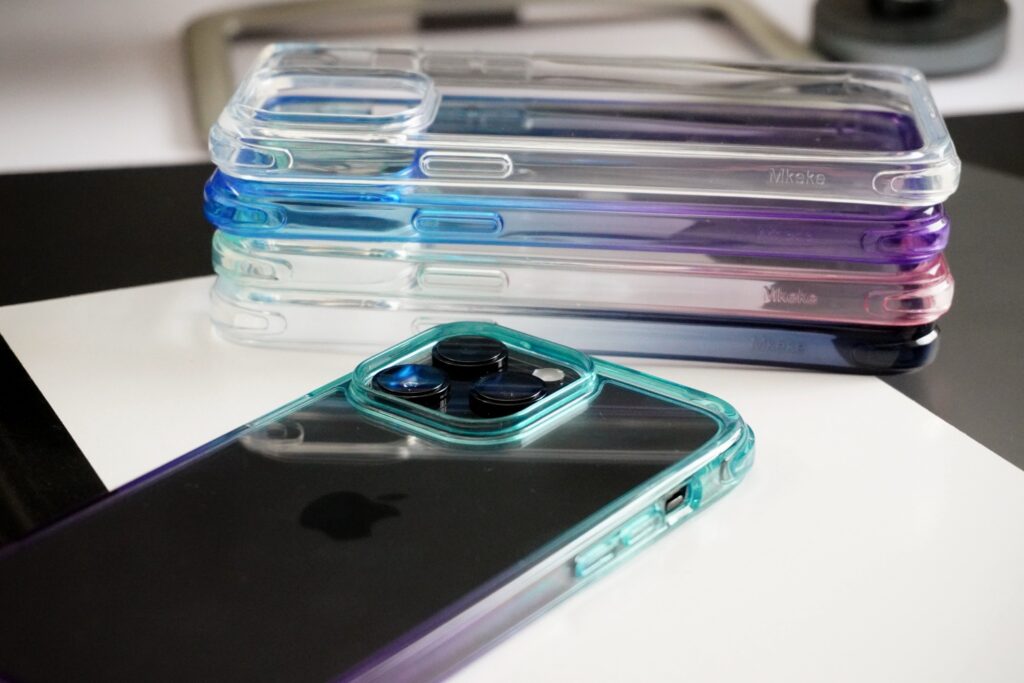 The first thing that I want to talk about regarding the Mkeke Clear Cases for iPhone 14 Pro Max are the beautiful color options. The Clear Cases come in 6 different color options. This includes Purple Blue, Purple Green, Black Clear, Purple Red and Red Green options. There's also a fully Clear Case for those who just want to a simple clear case.
Color options
When I saw these different colors in pictures I was not sure if they will look good in real life. However things were quite different when I held these cases in my hand. The dual color found on the sides compliment the overall aesthetic of the case and adds to the beauty of the device.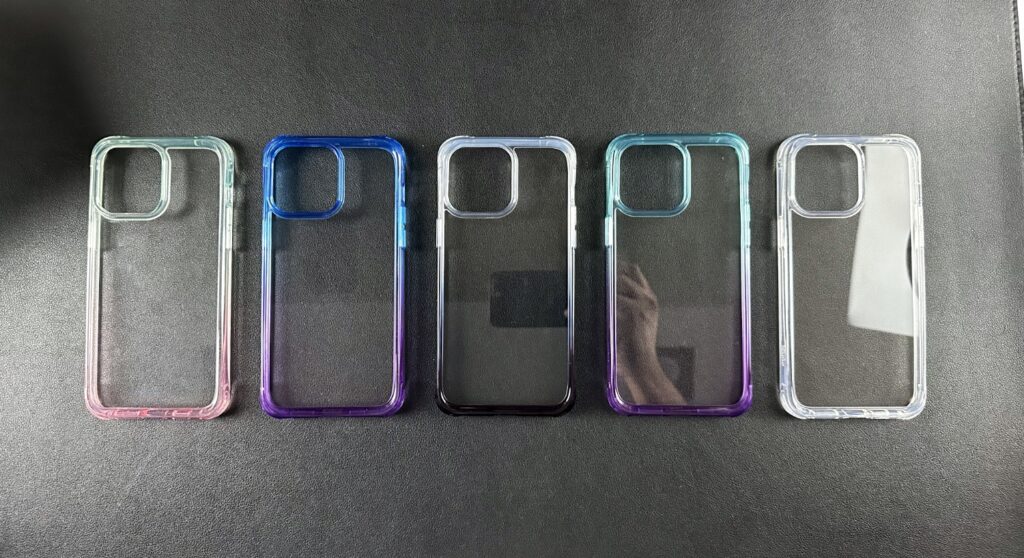 However if the colors are too much for you, then Mkeke also offers a completely clear case or a Black Clear case with a combination of Black and Clear aesthetic, which is my personal favorite.
Design and Durability
One thing that I absolutely hate is putting a case on my iPhone because it ruins the experience of using it. In fact one of my guilty pleasures is to remove the iPhone's case while I am sitting at my work desk so I can better appreciate its design and feel.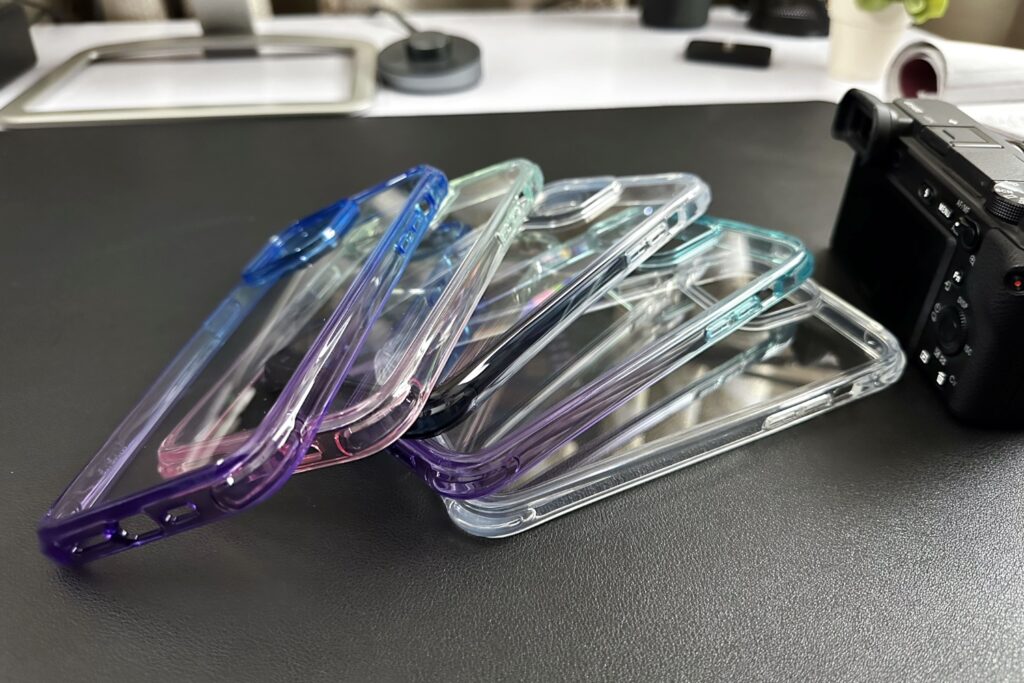 Having said that as someone who has quite recently lost his iPad Air 4th gen. due to a drop on the floor and shattered its screen glass beyond repair, I am not oblivious to the importance of putting your Apple gadgets in a case.
It might not be as good as using a naked iPhone, but thankfully the Mkeke Clear Case provides a nice enough feel when held in hand.
The case does not feel bulky or heavy but seems durable enough to protect your device from major drops. Mkeke is claiming military grade protection on the cases backed by their "thousands of hours of testing" that will not only protection your device from scratches and drops but will also give your iPhone's camera lenses extra protection. I did not perform any drop tests on my iPhone to test Mkeke's claims so we will have to take their word for it.
Extra Protection for iPhone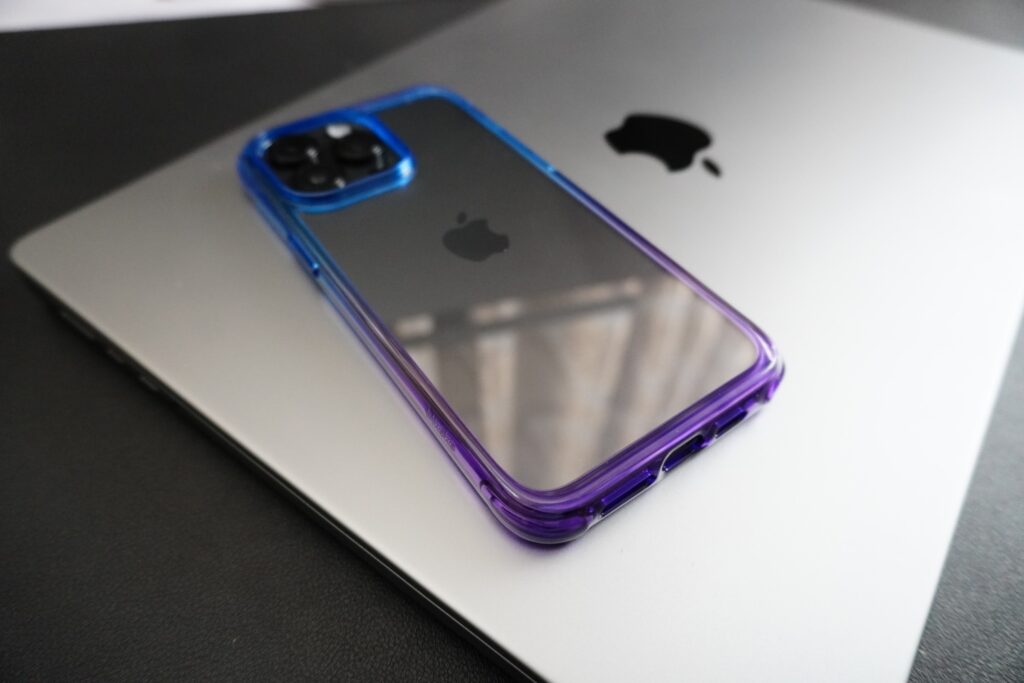 Speaking of lens protection, it is important to highlight that the Mkeke Clear Cases for iPhone 14 Pro Max feature raised lips for both the camera bump and screen. This gives extra protection to your iPhone's front and back and prevents the lenses and screen from getting scratched on rough surfaces. This is a must have for modern cases and I am glad these cases have them.
The cases feature air cushions on all four sides. These air cushions are designed to absorb the impact when the device is dropped on hard surfaces such as the concrete floor or tiles. This can make a huge difference in terms of protection and reducing overall impact on the device.
Convenience
With Mkeke Clear Cases you get cut outs for all the necessary buttons and ports of your iPhone. There's a cut out for the silent button, which is big enough to allow you to push it with ease.

Similarly there's a big enough lightning port cut out that makes it super easy to plug in your charging cable in the case. Speaker grill cut outs at the bottom make sure sound comes out of your iPhone's speakers without interruption.
These cases do not feature cutouts for the Volume and Side Buttons, which provides extra protection to them. Having said that the buttons are still soft to press.
Works with MagSafe And Wireless Charging
Mkeke Clear Cases for iPhone 14 Pro Max do not feature dedicated MagSafe support as no magnets are found inside the case's body. However MagSafe charging works with these cases without any problem and the MagSafe charger and other accessories not only charge the device without any issues but they also stick with the device quite strongly.
In addition to MagSafe in our tests other Qi enabled Wireless Chargers also work fine with these cases.
Anti-Yellowing Feature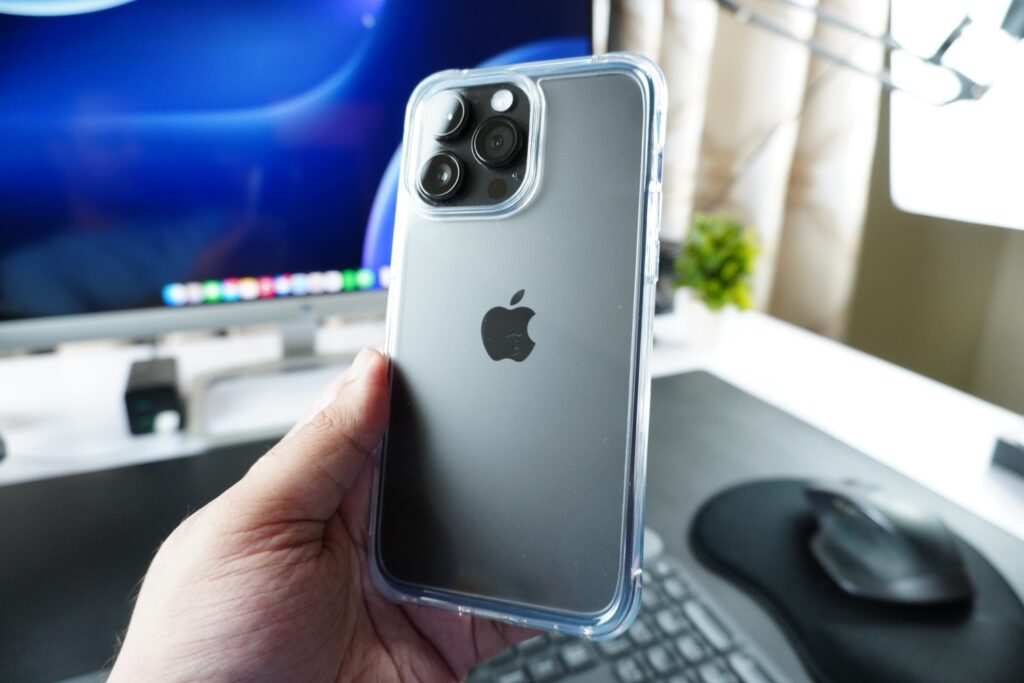 One thing that is common with many clear or transparent cases is that they experience yellowing over time. This is when the case starts appearing yellow and dirty forcing you to change it.
Mkeke's Clear Cases for iPhone 14 Pro Max come with Anti-Yellow Cover. This is done with the help of high-definition polycarbonate material and scratch resistant coating on the interior and exterior of the case. This helps with removing yellowing on the case.
Final Verdict
Overall I am quite impressed with the design, colors, durability and pricing of Mkeke's Clear Cases for iPhone 14 Pro Max. Thanks to the fact that they are available in 6 color options makes the optimal for all kinds of users. The raised lips, air cushions on the sides and anti-yellowing techniques make them the perfect iPhone 14 Pro Max cases for long term use.
Pricing And Availability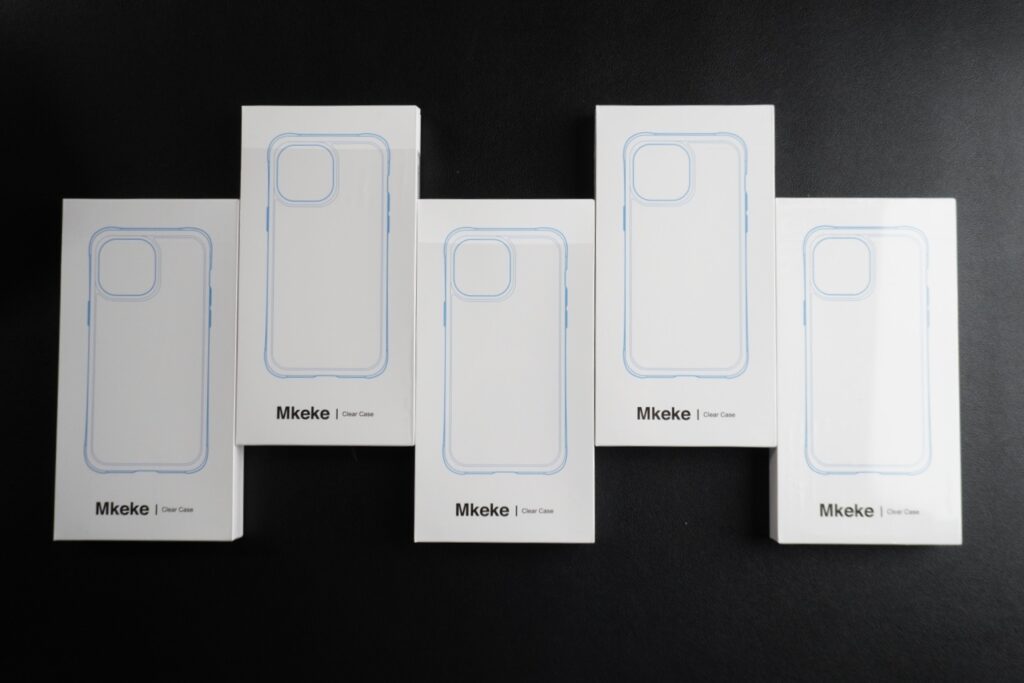 You can buy the Mkeke Clear Case for iPhone 14 Pro Max for $22.99. The cases are also available for iPhone 14 Pro at a price of $18.99.
Mkeke is currently running a promotion for these cases and offering some cases like the Fully Clear case at the discounted price of $16.14 for limited time. If you want to buy them, then now is a good time to make the purchase.