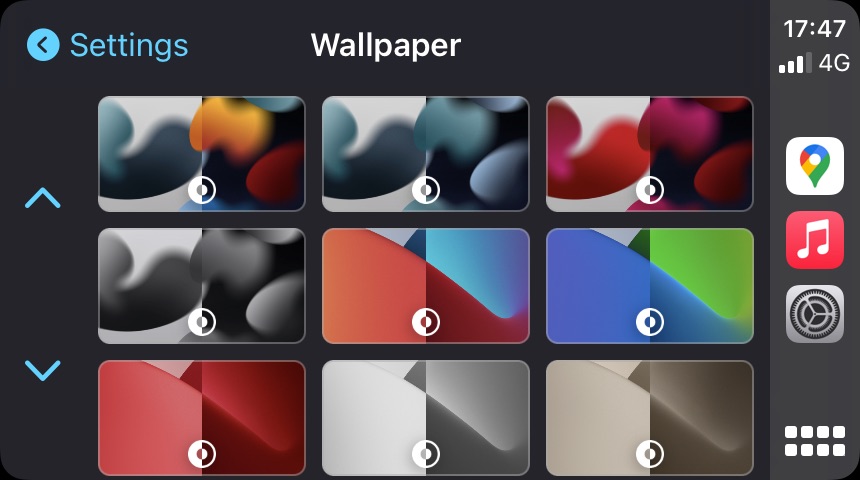 Apple has added four new wallpapers to CarPlay in iOS 15. All four wallpapers that have been added in iOS 15 come in both light and dark variants and automatically switch between styles based on the CarPlay's light and dark settings.
Design wise the wallpapers look the same as the ones found on iOS 15 and iPadOS 15 however unlike iOS 15, CarPlay features the same wallpaper in four colors.
It is unclear why Apple has kept multiple colors of the wallpaper limited to CarPlay and whether we will get other colors of the wallpaper in upcoming iOS 15 betas.
Along with the normal wallpaper we get new CarPlay wallpapers in green, pink and grey colors.
If you're running iOS 15 on your iPhone you can try out these wallpapers by accessing CarPlay and going to Settings -> Wallpapers.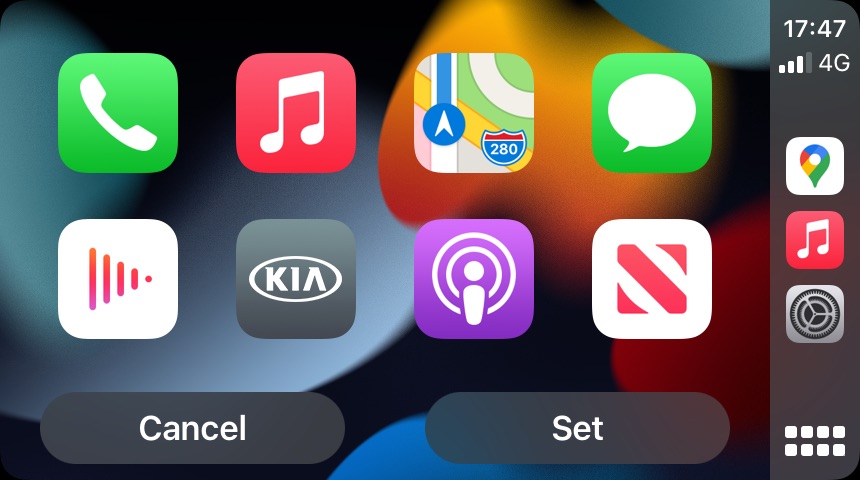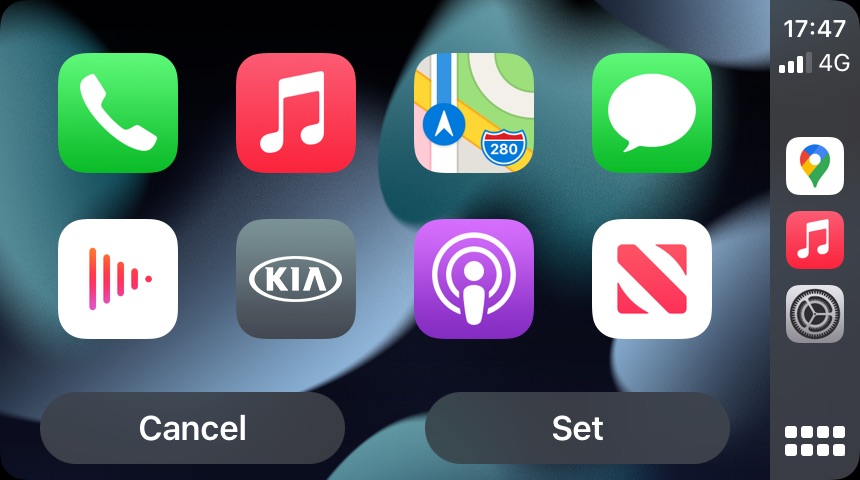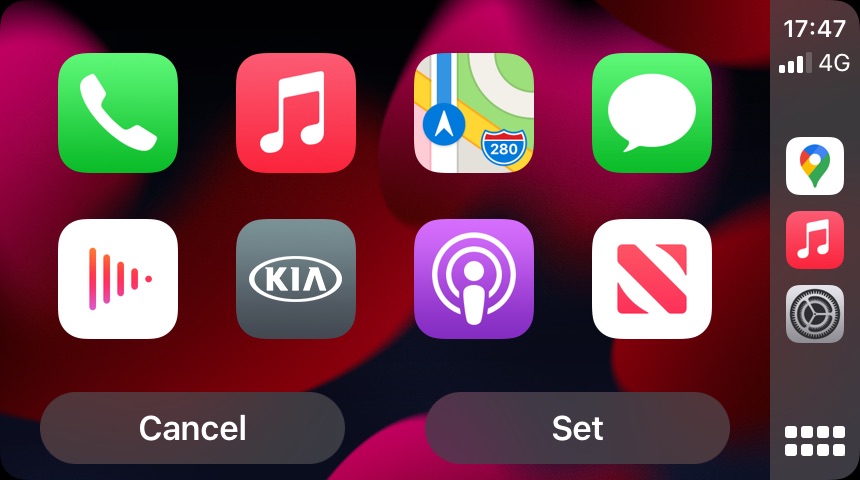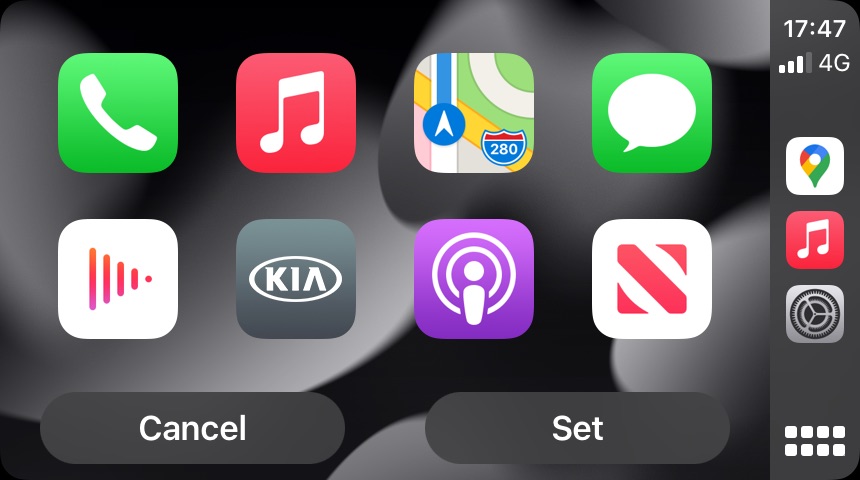 We were looking forward to Apple adding the ability to use custom wallpapers on CarPlay, however that hasn't happened in iOS 15 beta 1. We hope this functionality makes it way to CarPlay in future versions of iOS 15.