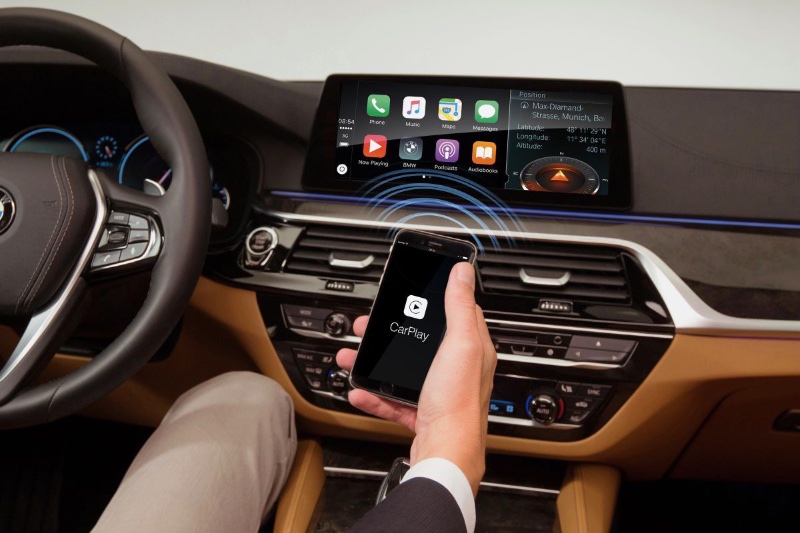 According to February rumors Apple is working on adding a new 'CarKey' functionality to the iPhone, which would allow car users to use their iPhone in place of the physical key fobs. Traces of this feature had also been found in iOS 13.4 beta.
Now 9to5Mac is reporting that Apple is working with leading car manufacturer BMW to have their cars support this feature. According to the site the evidence for this sort of cooperation between two companies has been found in leaked iOS 14 code. BMW is one of the leading car manufacturer that have been using connected devices to provide keyless access to their vehicles and according to one of its press release the company has already provided its customers the ability to unlock their car, start the engine and share key with others using its BMW Digital Key initiative. Based on this offering CarKey support on BMW vehicles appears to be the next logical step.
The CarKey feature, which could be based on CCC's Digital Key Release 3.0 specification could also take advantage of Ultra-Wideband (UWB) hardware. Apple has already added this hardware in its latest devices in the form of the U1 chip found in iPhone 11, iPhone 11 Pro and iPhone 11 Pro Max.
To support these new features, the CCC is developing a specification based on Bluetooth Low Energy (BLE) in combination with Ultra-Wideband (UWB) to enable passive keyless access and to allow secure and accurate positioning.
In fact BMW has already noted how Ultra-Wideband can be beneficial by offering maximum anti-theft protection and enabling precise localization between the car and connected device.
In the near future, Digital Key specification will be enhanced by the ultra-wideband (UWB)-based release 3.0. This will offer maximum anti-theft protection and enable precise localisation between the device and the vehicle. As a result, the mobile phone must no longer be held directly up to the door handle to unlock the car, but can conveniently be left in the pocket.
Once CarKey feature has been implemented in iOS 14 users could be able to unlock their cars, remotely start or shut their car's engine, share a digital key with other users and manage their CarKeys in the Wallet app.
You can read full report by 9to5Mac here.