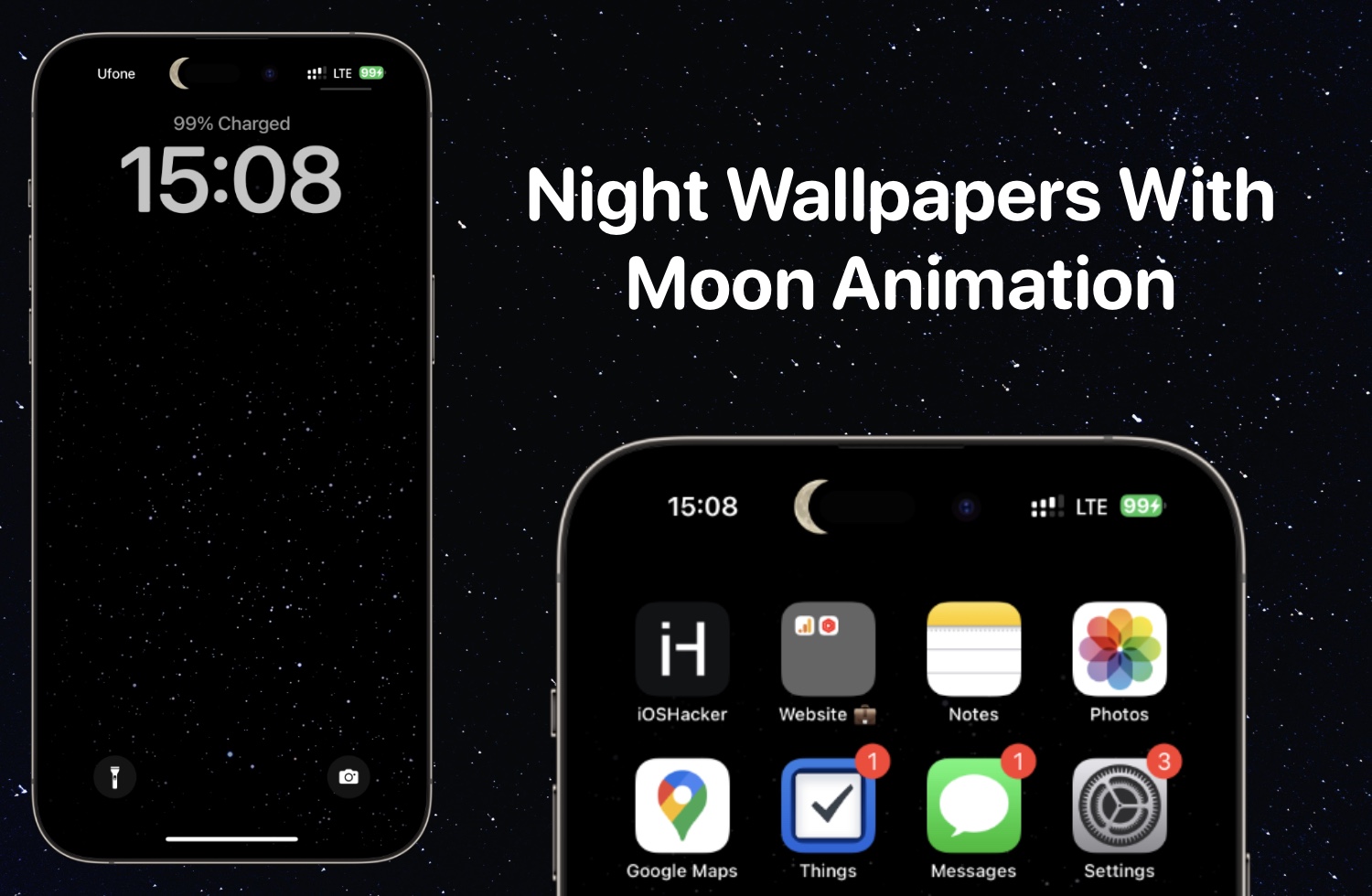 If you are looking for some cool wallpapers for your iPhone 14 Pro or iPhone 14 Pro Max, then we have the perfect treat for you.
These wallpapers are made by the creative graphic designer Heyeased. What makes them special and arguably better than any other wallpaper out there is the clever use of iPhone's default lock screen and home screen animations.
When iPhone is locked these wallpapers display a crescent moon animation on the side of the Dynamic Display, which appears when you unlock the device with a successful Face ID scan. The crescent moon stays there until you swipe up to unlock the device.
The best thing about these wallpapers is that they display an entirely different animation on the home screen. The home screen animation is shown when you exit an app with a swipe-up gesture. In this animation, a full moon can be seen descending from the top of the screen and merging into the Dynamic Display to form a crescent moon.
While the night wallpapers with moon animations come in several color variations, you can use the same wallpaper on both lock screen and home screen to get both animations on your device.
Before you download and apply these night wallpapers on your iPhone 14 Pro and iPhone 14 Pro Max, make sure you pinch in to align the wallpaper and turn off the 'Blur' option for the home screen. You can turn off blur by following the steps below.
Step 1. Download and apply the wallpaper on your device.
Step 2. After adding widgets etc tap on the 'Done' button from the top right.
Step 3. Tap on 'Customize Home Screen' when prompted.
Step 4. Finally, on the next screen make sure the 'Blur' option is turned off. After that tap on the Done button.
Download Night Wallpapers with Moon Animation
You can can find the night wallpapers with moon animation below for iPhone 14 Pro and iPhone 14 Pro Max. Scroll further down for iPhone 14 Pro Max wallpapers.
iPhone 14 Pro
White

Realistic Moon with Stars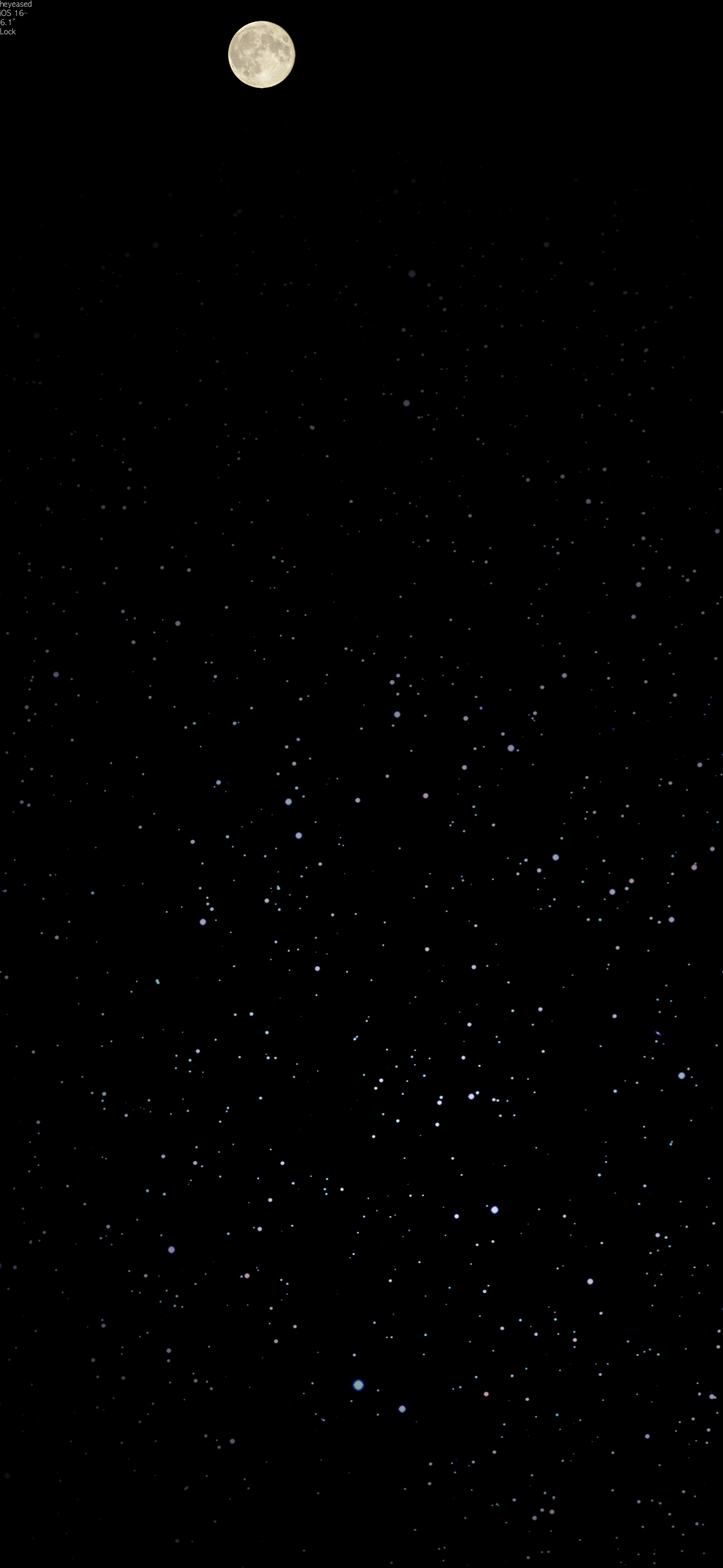 Sunset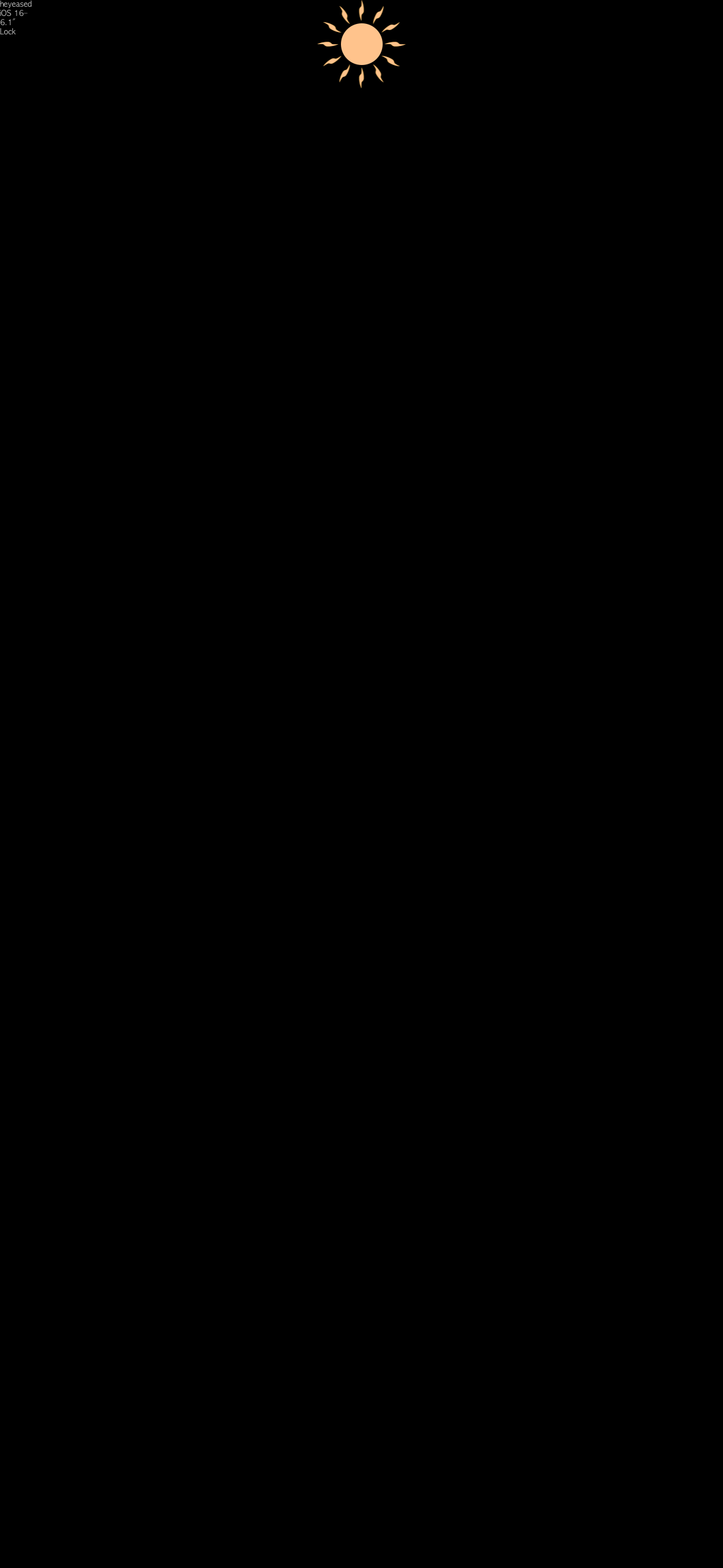 Gold

Black

Red

iPhone 14 Pro Max
White Realistic Moon with Stars Sunset
Gold Black Red