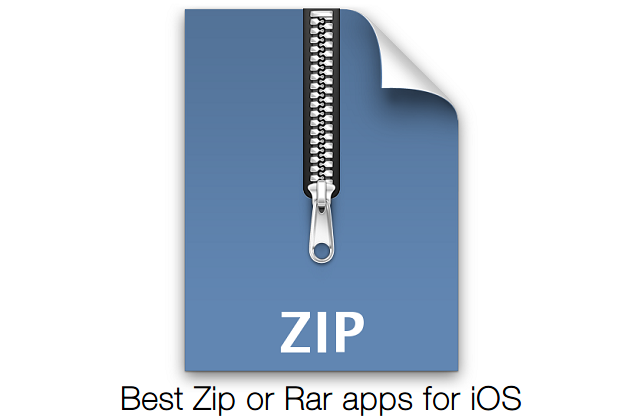 As iPhone and iPad are becoming a central part of our digital and online lives, we are using them for even more reasons. We send and receive thousands of emails on our iOS devices, so we run into zipped or compressed files quite often. Unfortunately, when it comes to zip, which is world's most popular compressed file format iOS has a long way to go. Luckily for us, third-party apps take care of this problem quite decently allowing users to unzip attachment and files without any issues. In this post we will share 5 best apps to open zip or rar files on iPhone, iPad and iPod touch including WinZip, iZip, Zip-rar tool and Zip browser. Read on to learn about these apps and how you can download them on your devices.
WinZip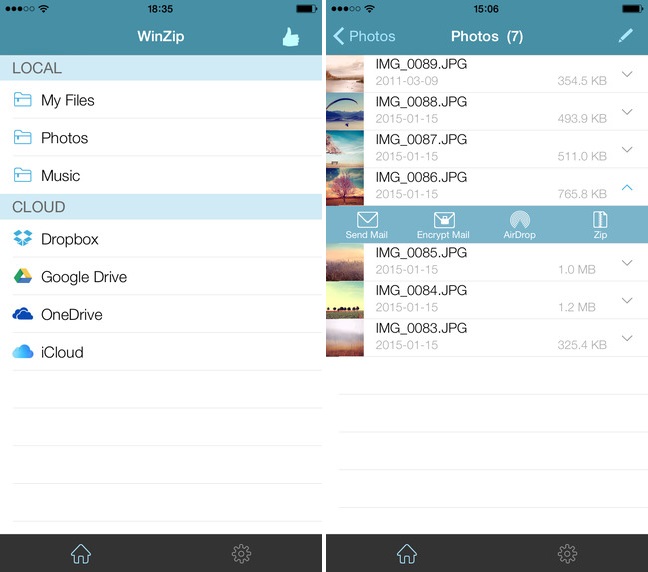 WinZip is a powerful app that offers additional features than just ability to unzip files. It also comes with integration for Google Drive, OneDrive, Dropbox and iCloud. In addition to handling .zip files WinZip also takes care of .rar files. The app comes with a browser that lets you preview files found within a compressed file, so you can view them even without unzipping it. You can even compress files on your iPhone and save them on one of the supported cloud services in order to save disk space on the device. WinZip app is available in the App Store for free. Although some features such as cloud services support can be unlocked with in-app purchase.
iZip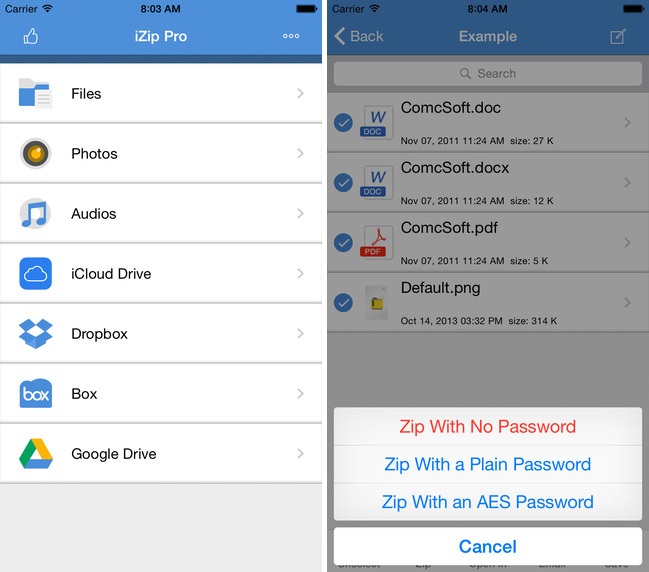 iZip app lets users compress and uncompress zip files and add password to them for security. It also lets users add photos and videos stored in the camera roll in a new zip before sending it to someone via email or uploading to a cloud service. Users can uncompress a range of file formats including rar, gzip, tar, zipx, and 7z. It also lets them preview different files such as PDF, docs, videos and more. iZip is a free app.
Zip-rar Tool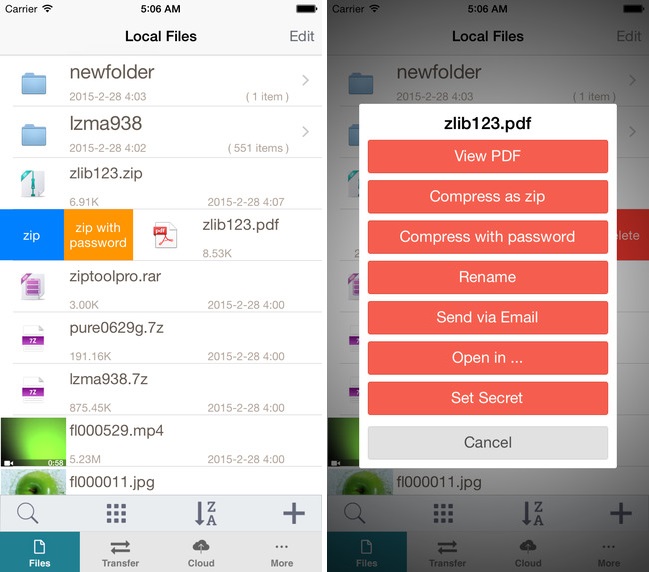 Zip-rar tool is an app that deals with both zip and rar files in addition to a number of other compressed file formats. It also offers support for cloud storage, ability to preview documents and media files etc. Users can use this app to transfer files from their PC or Mac to iOS device and vice versa over WiFi. Other features include Passcode support, secret file and folder option, edit file details and more. You can download it for free.
Zip Browser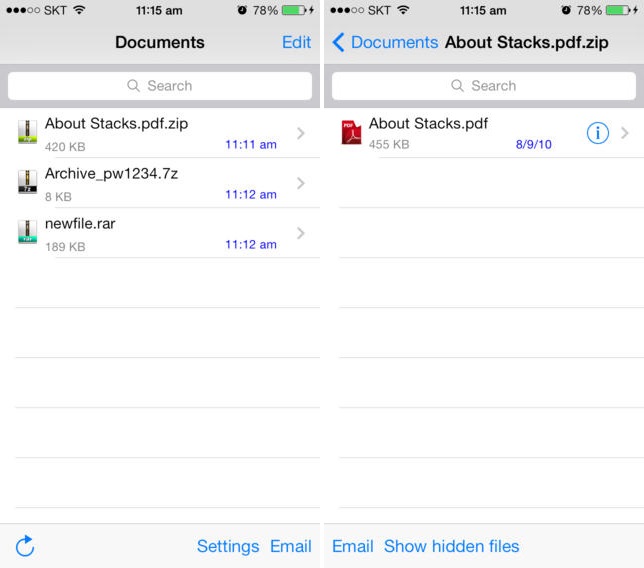 With Zip Browser app you can easily view files stored inside a ZIP, RAR, jar, bz2, 7z, tar, tar.gz and gz file formats. The app even lets you view files that are protected by passwords. To open any compressed file in Zip Browser all you have to do is go to 'Open In…' menu and then select the 'Zip Browser' from options. Other features of this app include search functionality, ability to preview photos and videos, view PDF files, MS Office files and more. You can download Zip Browser app for free.
Stock Mail and Messages app
Having a powerful third-party app installed on your device is always a better option, however the stock Mail app and the Messages app also offer decent support for zip files. If you receive compressed files in these apps you can easily view them without uncompressing them and even preview files stored in them. Apple has certainly done a good job in including this feature in Mail and Messages apps.