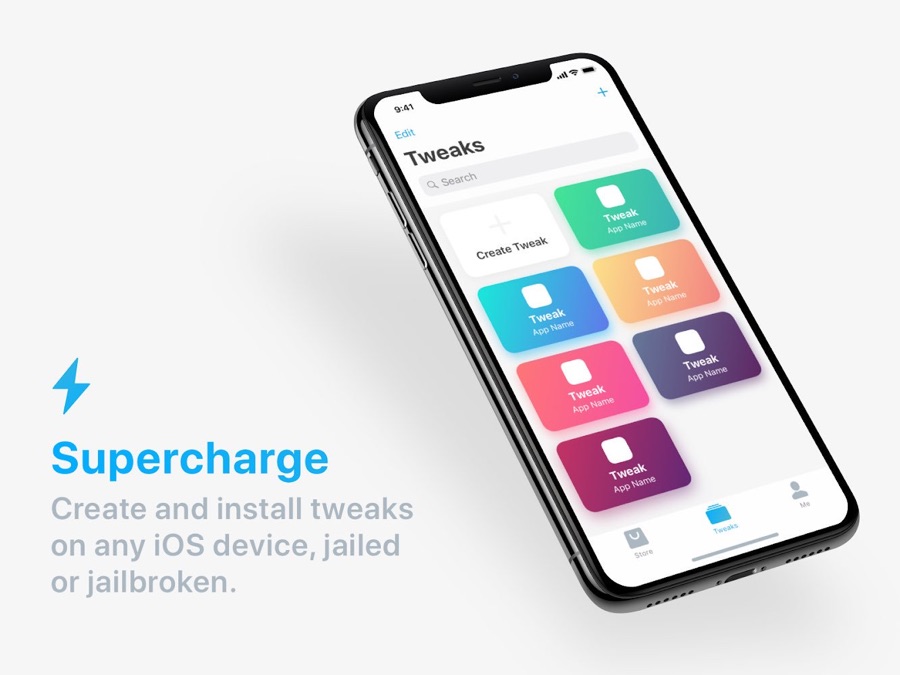 Ever since the release of Shortcuts app we have wondered whether we will ever have a similar third-party solution that would allow users to build tweaks right on their iOS devices and add customizations to their iPhones and iPads. Well it turns out we might have something like this in the near future as Supercharge App, which touts itself to be the first app to create and install tweaks right on iPhone has entered the beta stage.
You may be hearing about Supercharge app for the first time, however it has been under development for quite some time now and has some big names behind it. Developed by Kabir Oberai, the Supercharge team includes well known developers like CoolStarOrg, Ziph0n and others.
Supercharge is promising to be a place where iOS users will be able to create their own tweaks for their device and iOS apps. They will be able to take advantage of tweaks developed by others as well on both jailbroken and non-jailbroken devices.
Supercharge appears to be wanting to be like the Shortcuts app but for app customization (and perhaps more if the device is jailbroken), and that has got us very excited. In fact the app even features a design that looks very similar to Apple's Shortcuts app with 'Tweaks' for apps appearing in a tile based interface.
While users can create new tweaks and access the ones they already have on the 'Tweaks' tab, they can also download Supercharge tweaks developed by others from the built-in Store.
The Supercharge team has opened a closed beta of their app to developers, and has announced that a public beta will be following soon. If you are a developer interested in testing out the Supercharge app, then you can request one by contacting the team on their official account here.