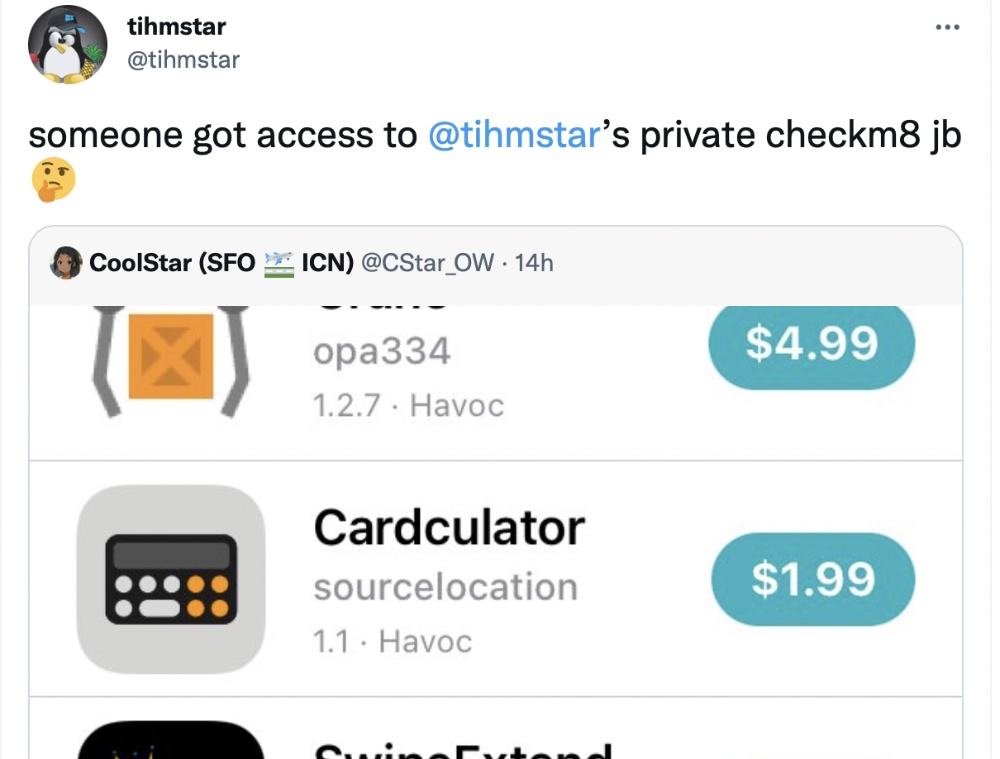 Now that we are beta testing iOS 16 update and gearing up for its fall release, it wouldn't be wrong to call iOS 15 the least happening iOS version as far as jailbreaking is concerned. It has been over 9 months since iOS 15's release but we have yet to see a public jailbreak for it.
Now well known jailbreak developer CoolStar, who is also part of the Odyssey Team has shared an interesting screenshot that shows Sileo package manager running on an iPod.
What makes this screenshot particularly interesting is the fact that Sileo shown in this screenshot is running on iOS 15.1.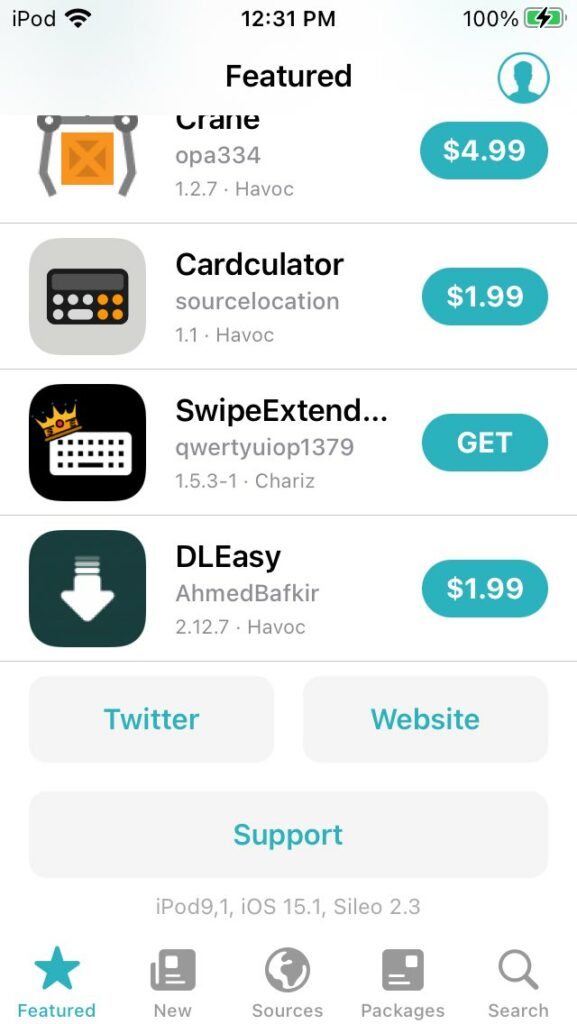 Another jailbreak developer who goes by the name @tihmstar on Twitter followed up on CoolStar's tweet noting that the developer is using his private checkm8 based jailbreak that works for iOS 15. So the jailbreak in question is basically a private jailbreak that is not meant to be released to public.
While a private jailbreak isn't particularly something that you should be very excited about CoolStar's tweet does carry some importance.
It shows us that a jailbreak for iOS 15 is still possible and checkra1n tool, which is based on hardware based checkm8 exploit could eventually get updated to support iOS 15. Currently it only offers preliminary support for iOS 14.
In another tweet that tihmstar sent out earlier he said that he is working on an iOS 15 jailbreak based on checkm8 exploit that he will use to debug non-checkm8 iOS 15 jailbreaks.
So the fact that CoolStar has gotten access to a checkm8 jailbreak means tihmstar was able to successfully jailbreak iOS 15 using the checkm8 based jailbreak which he was working on and he can now start using it to debug iOS 15 non-checkm8 based jailbreaks.
This should excite jailbreak fans as development of non-checkm8 jailbreaks could mean we will get iOS 15 jailbreaks that will support new iPhone models, as checkm8's support is only limited to iPhone X or older.
CoolStar has previously indicated that he is working on a new rootless jailbreak for iOS 15 with support for iOS 15.1.1 or lower, and with tihmstar and CoolStar seemingly collaborating chances of a jailbreak's release will only go higher.