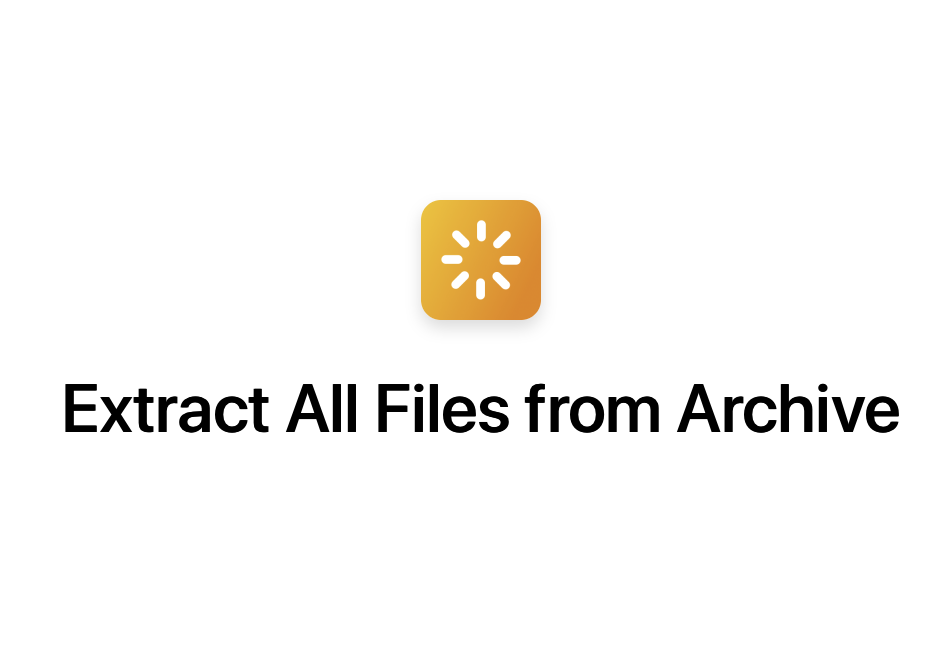 Extracting Zip files on an iPhone or iPad can be a hassle, despite the existence of some good apps to open zip files on iPhone. If you are on iOS 12, then you can make your life easier by downloading a handy iOS Shortcut, which allows users to quickly extract a Zip file right on their iPhone. There are multiple Shortcuts available to users that allow users to unzip files in different ways. Once a Zip file has been extracted users can save its contents on their iCloud Drive or any other cloud service like Dropbox or Box.
You can use all of these shortcuts by tapping on the share button and then tapping the Shortcuts app icon from the sharesheet. Finally select the shortcut to start the process of unzipping the file.
Extract All Files from Archive
This iOS Shortcut allows users to extract all file stored in a compressed archive. It takes the zip file as an input, unzips the file and creates a folder in the same name inside the Shortcuts iCloud Drive container. After you run the shortcut you will get to choose where you want to save the extracted files on iPhone. You can also specify the cloud service you want to use and choose a specific folder for it. You can download this shortcut: Get the shortcut here.
Extract Individual Files From Zip Archive
This shortcut also lets you unzip files on iPhone. When a zip file is passed onto this shortcut via the sharesheet, it will allow the user to extract the archive and save individual files in iOS document providers. Just like the shortcut shared above, this one too will let you save files in your desired cloud service and folder: Get the shortcut here..
Unzip to iCloud
This is another shortcut that makes it possible for iPhone and iPad users to unzip any file they like and save it on their iCloud or Dropbox account: Get the shortcut here.