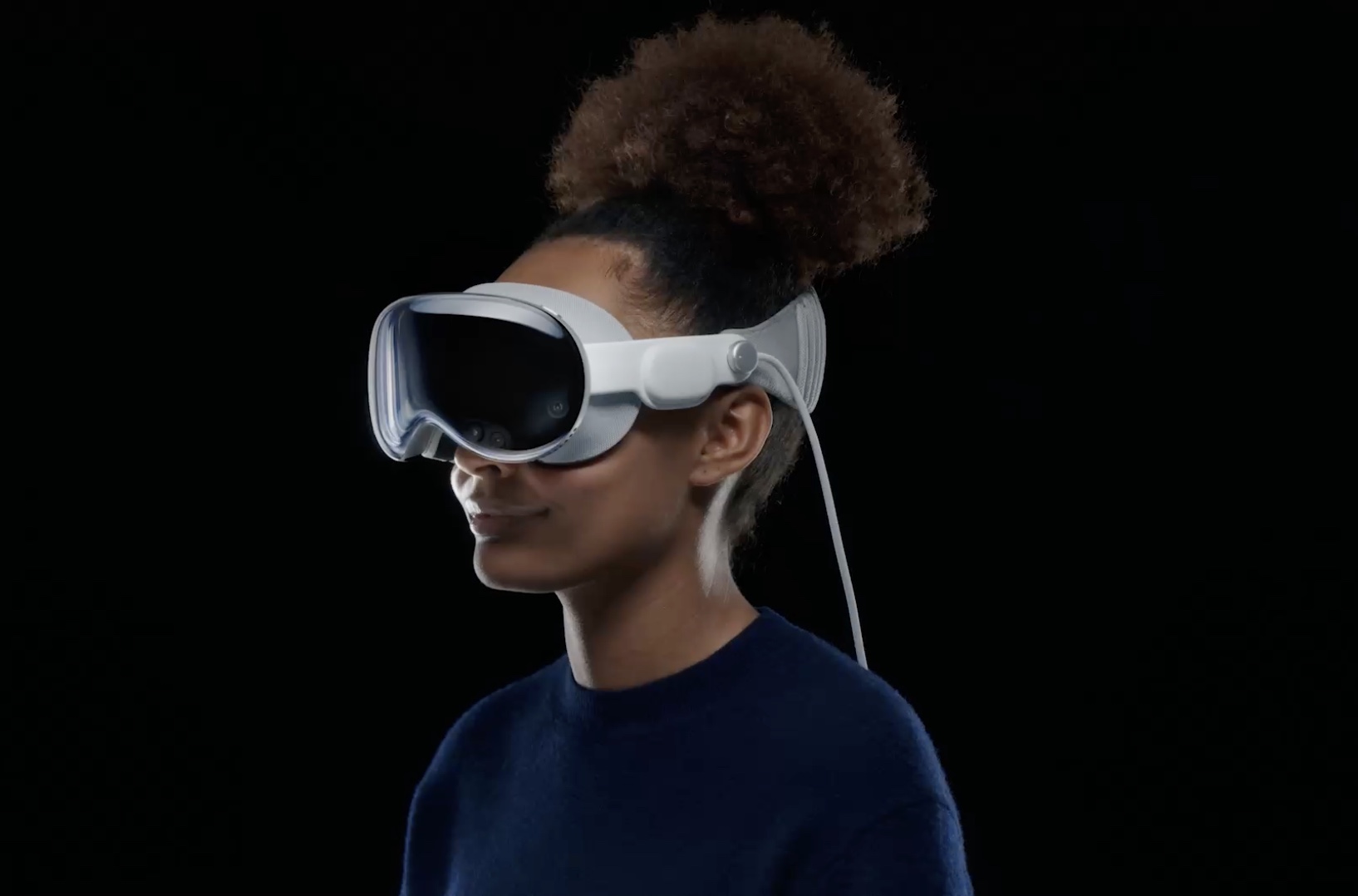 Apple has unveiled its long-awaited Apple Vision Pro AR headset. The new AR headset blends digital content with your physical space, allowing users to interact with digital content like never before. The device is powered by Apple's visionOS operating system, which is built on the foundation of macOS, iOS, and iPadOS.
Apple Vision Pro does not have any physical controls for content interaction. Instead, it takes advantage of built-in cameras to allow users to navigate what's in front of them with eyes, hands, and voice.
It is powered by Apple's M2 chip and a brand new R1 chip, which process input from the cameras, sensors and microphones.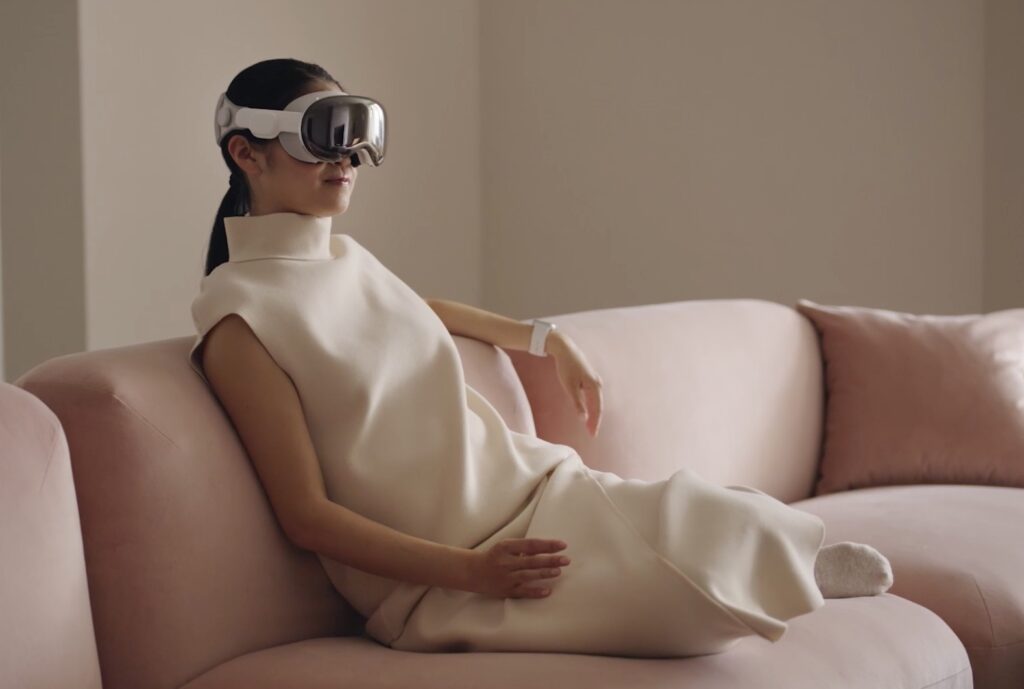 The new device, which will be launched early next year in the US features desktop-style apps, that are displayed on what Apple calls an infinite canvas. Users can arrange these apps and windows and scale them to the size of their preference.
Users get access to all the familiar apps on Apple Vision Pro headset including Safari, Notes, Photos, Music, Apple TV, Messages, and more. Other first-party apps like Freeform, Mail, Keynote, App Store, Mindfulness, etc are also present on the platform.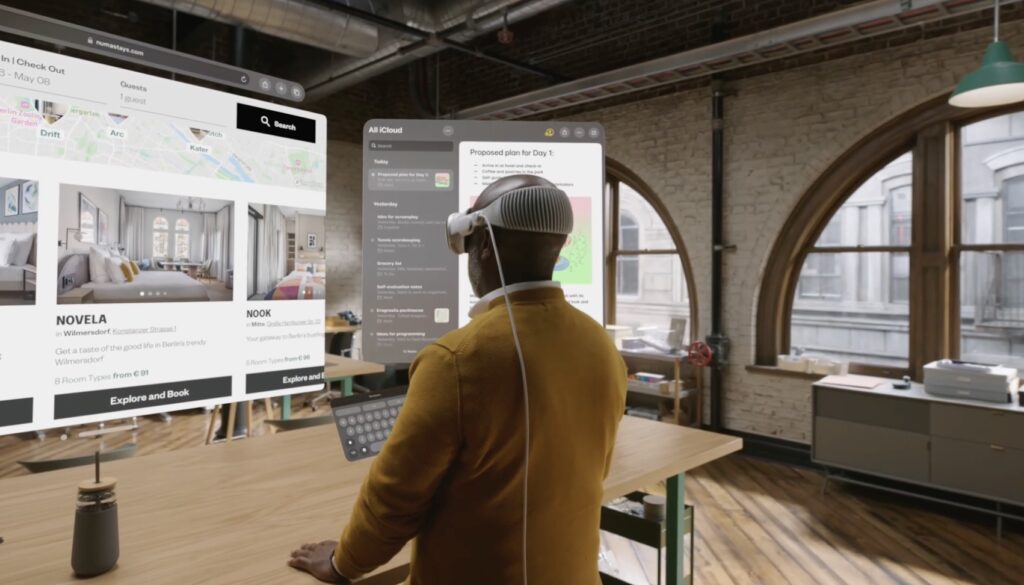 Apple Vision Pro will also have a new App Store, which will house all the apps for the visionOS. In addition to that users will also be able to download compatible iPhone and iPad apps from this App Store.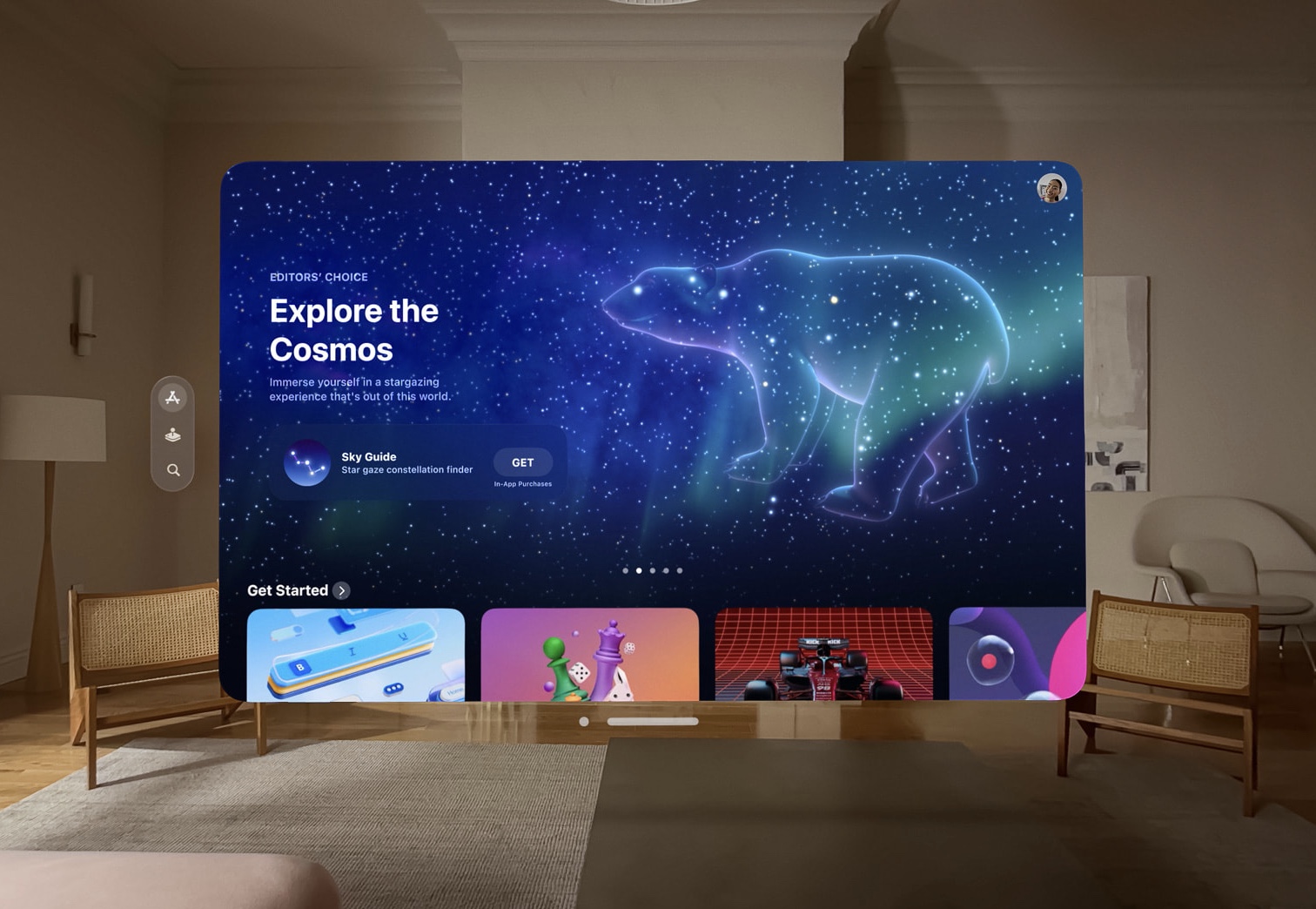 Users can also bring 3D objects to life and place them anywhere on the so-called infinite canvas. Once a 3D object has been placed users can interact with it and perform actions like rotate, scale, and more.
While you get access to virtual keyboards, you can also connect your Magic Keyboard and Magic Trackpad and work on long pieces of text and even spreadsheets.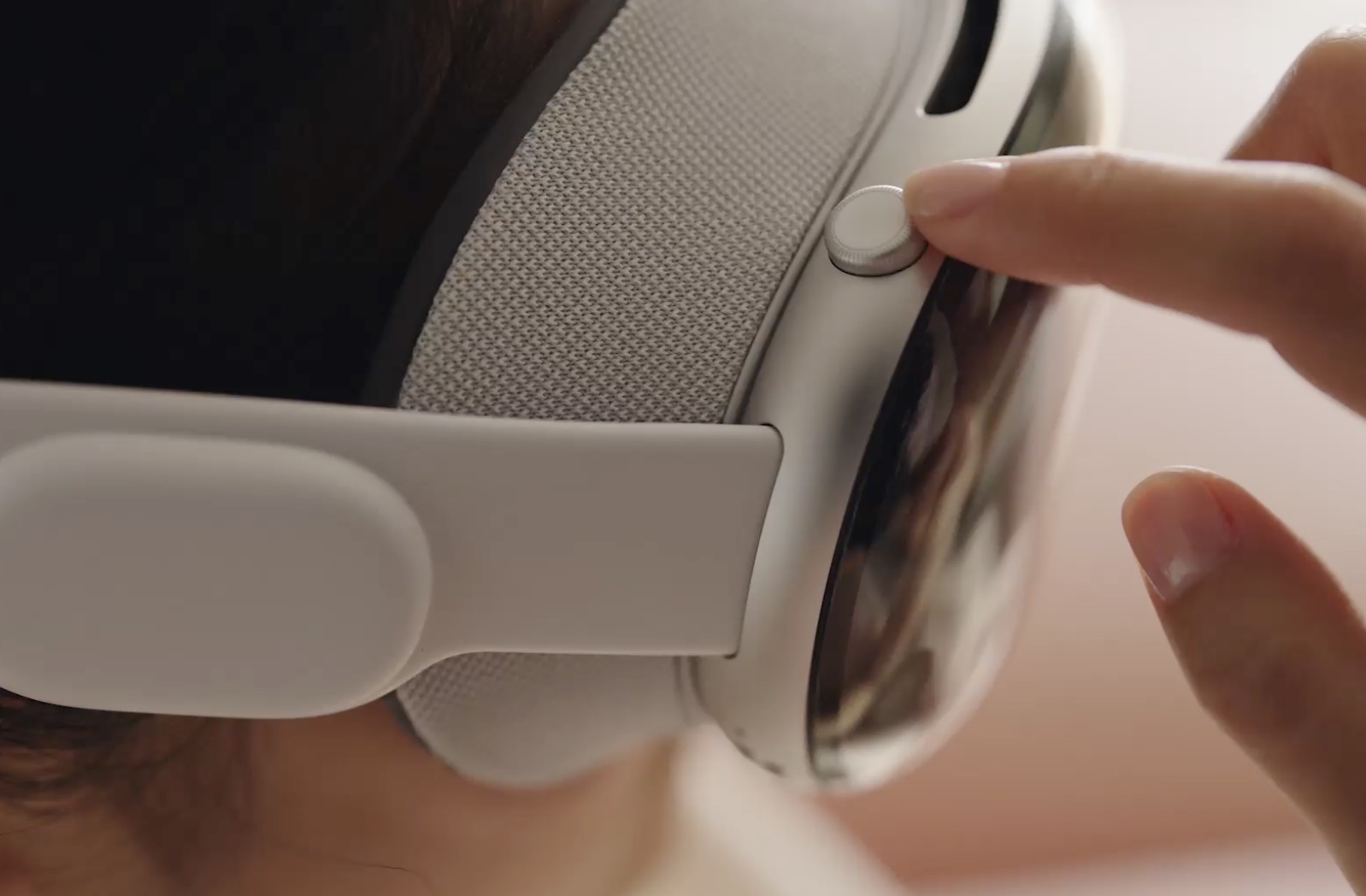 With Apple Vision Pro users can enjoy an immersive entertainment experience. This includes the ability to transform any room into a personal theatre. Apple says Apple Vision Pro has more pixels than a 4K Television for each eye, which means you can expect to enjoy high-quality footage and games when using it for entertainment purposes.
With Apple Vision Pro you can also take spatial photos and spatial videos, and enjoy those photos in 3D with Spatial audio.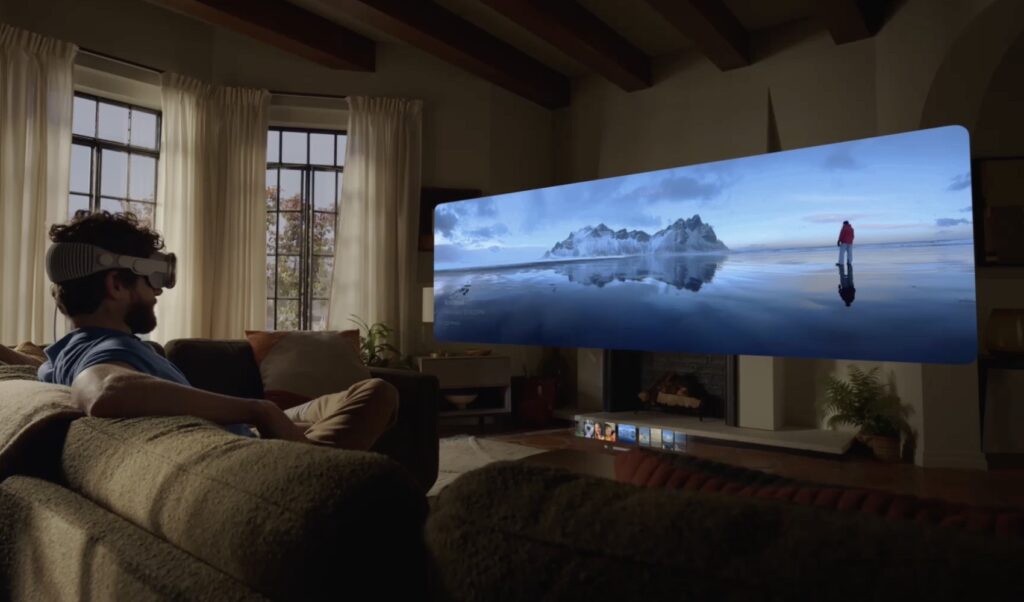 Users can also make FaceTime video calls with this device and get life-sized FaceTime video tiles for each participant of the call.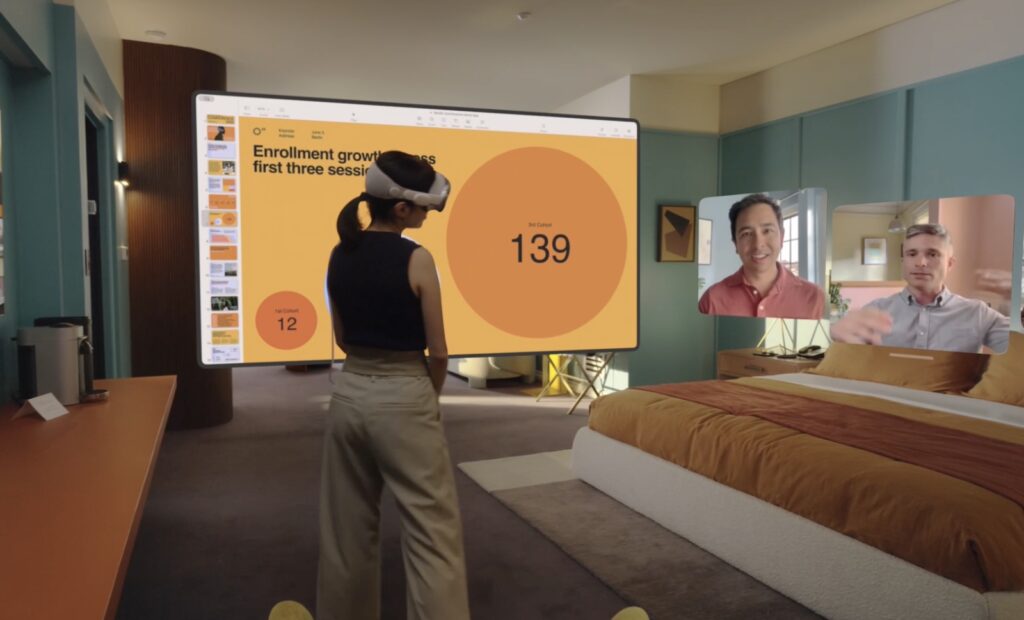 Apple Vision Pro is powered by an external battery pack that you can put in your pocket. This battery pack provides a 2-hour usage time. When the device is plugged in you can enjoy an all-day user of the Apple Vision Pro. It features built-in headphones that provide Spatial Audio experience.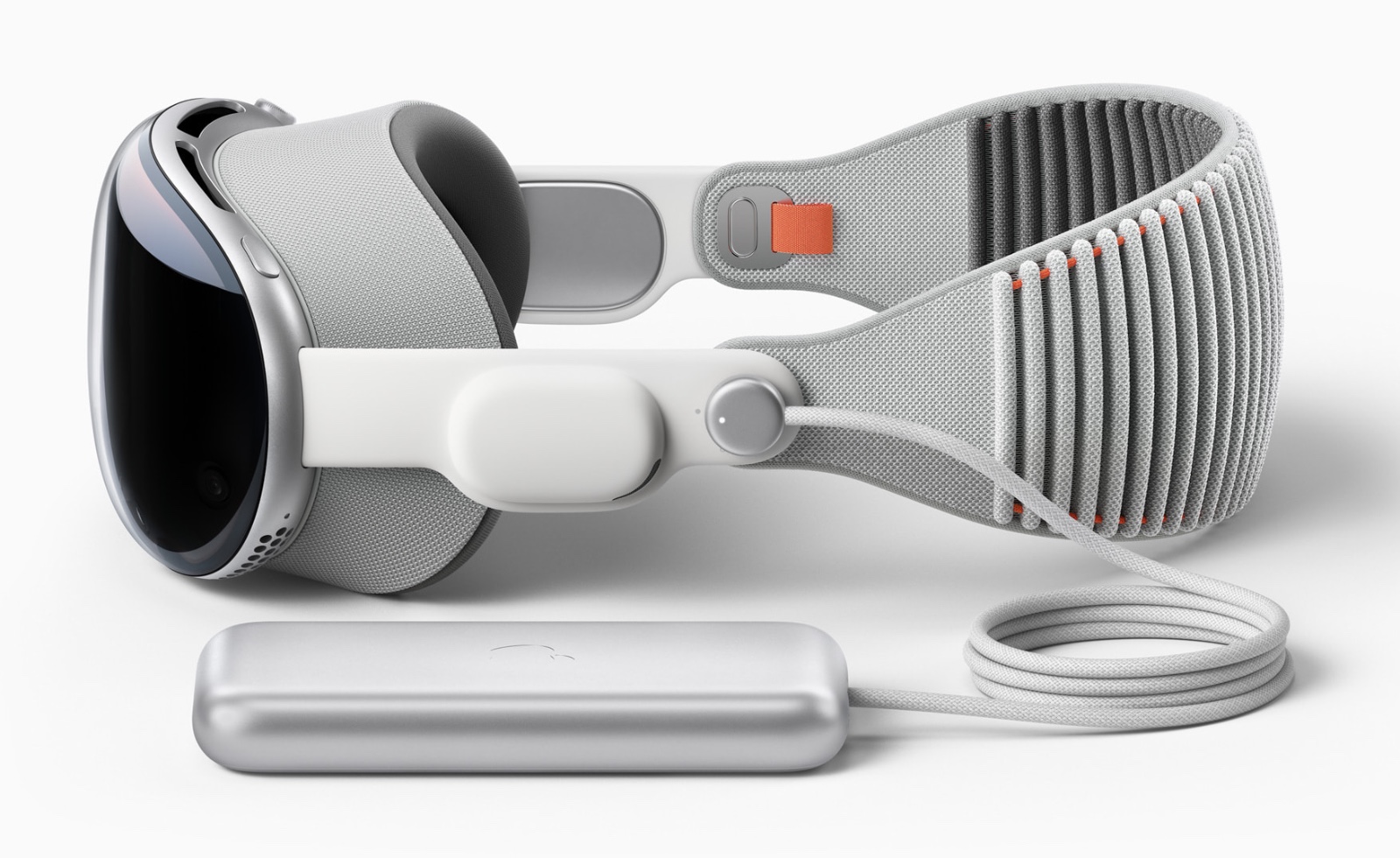 Apple says Apple Vision Pro headset will be launched in early 2024. An exact release date has not been announced yet. The device will launch in the US first and its launch will expand to other regions later in 2024.
Apple Vision Pro will cost $3,499 at launch. This is definitely a steep price point, which will limit the product to developers and enthusiasts first. A more affordable version of this headset is rumored in the next few years.