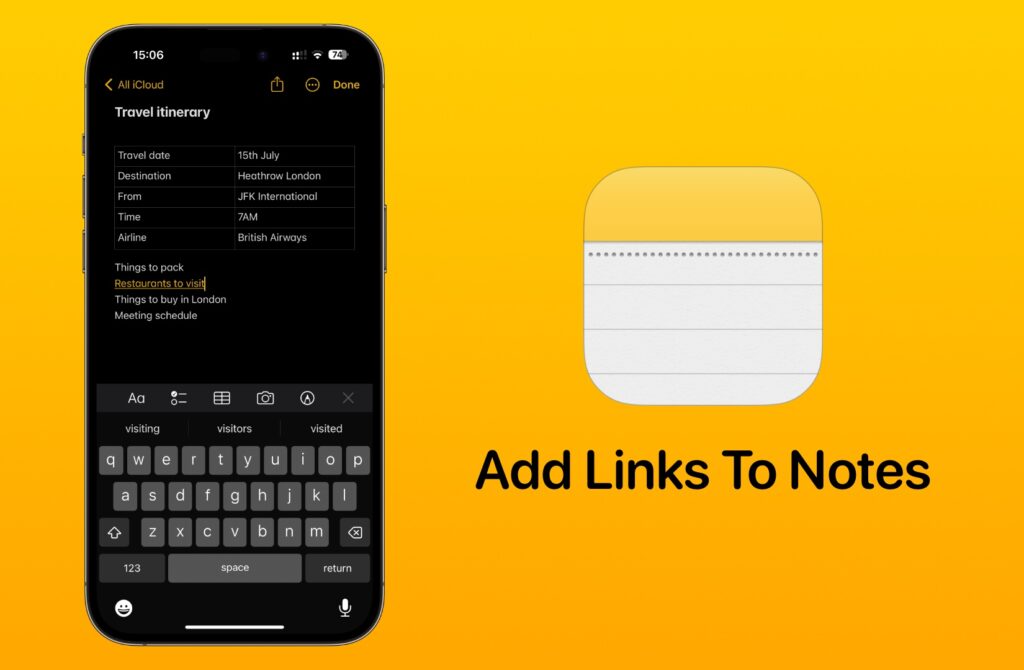 If you're running iOS 17 or later, then you can connect two or more related notes with the help of the new add links feature. In the Notes app, users now have the ability to add a link to another note and connect them for convenient access.
Once they have added a link to another note, users can quickly open that related note with a single tap.
The notes feature works in a similar way as web links work on websites. You can add another note's link to a text and tap on it to quickly jump to the linked note.
This is a great feature for the users of the Notes app, as they can connect two different but related notes and easily jump between them.
For example, you can link a trip itinerary with a list of restaurants you want to visit or to your shopping list. The possibilities with the notes linking feature are endless.
Add Links To Notes In iOS 17 Or Later
Here's how you can add links to notes in Notes app for iPhone and iPad.
Step 1. Open the Notes app and go to the note that you want to add the link to.
Step 2. Select the text you want to add the link to by long pressing on a word and then adjust the selector.
Step 3. From the popup menu bar tap on 'Add Link' option. If the option does not appear right away tap on the '>' button to access it.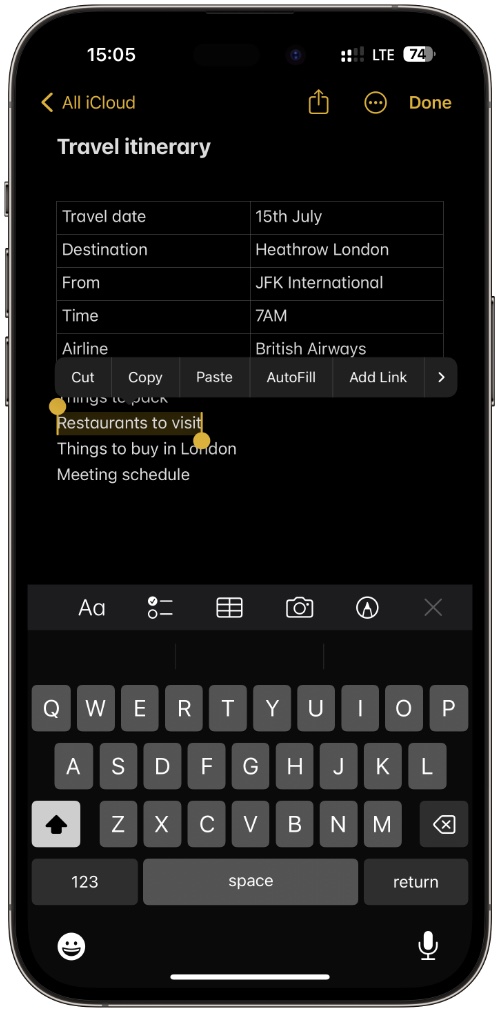 Step 4. On Add Link page type the title of the note you are linking the text to. As you are typing the note's title should appear in the suggestions below. Tap on the note once it appears.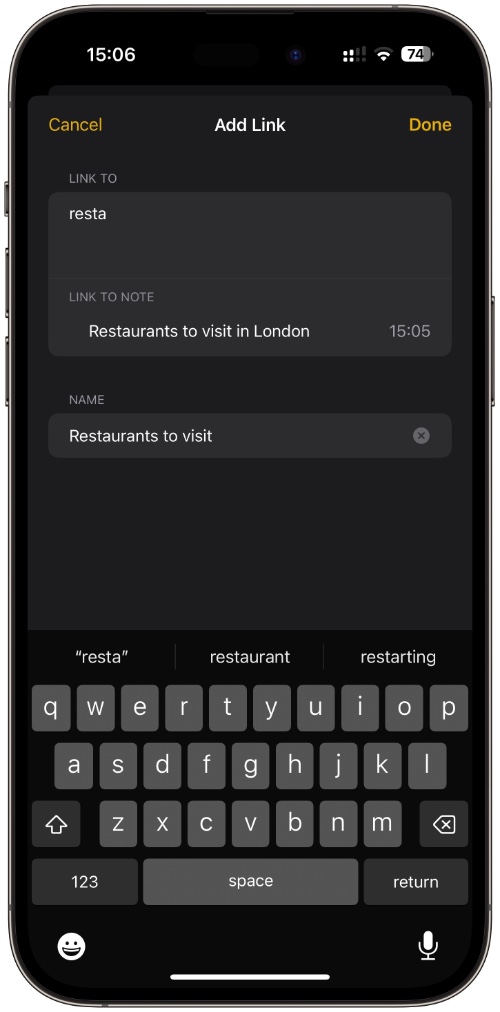 Step 5. Enter the name for the link or turn on the toggle for 'Use Note Title as Name' and hit the Done button.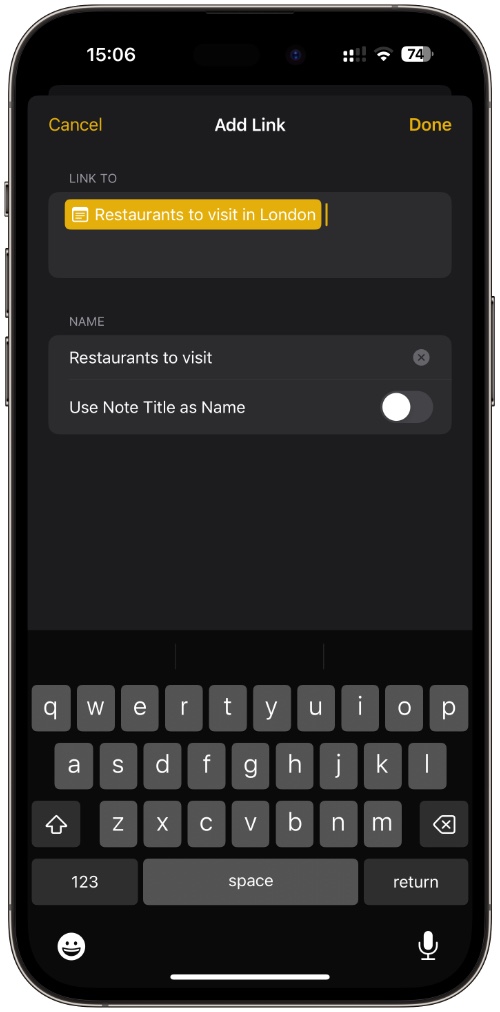 You can follow the same steps and link from the second note to the original note. Doing so will make it easier for you to jump back and forth.
That's it! This is how you can easily connect to notes with the help of Add Links feature in Notes app for iOS 17 and iPadOS 17.
If you have any questions related to this guide, then do share them with us in the comments below.